Patriots
Tom Brady thinks Julian Edelman looks 'explosive' in new rehab video
"I like it Jules."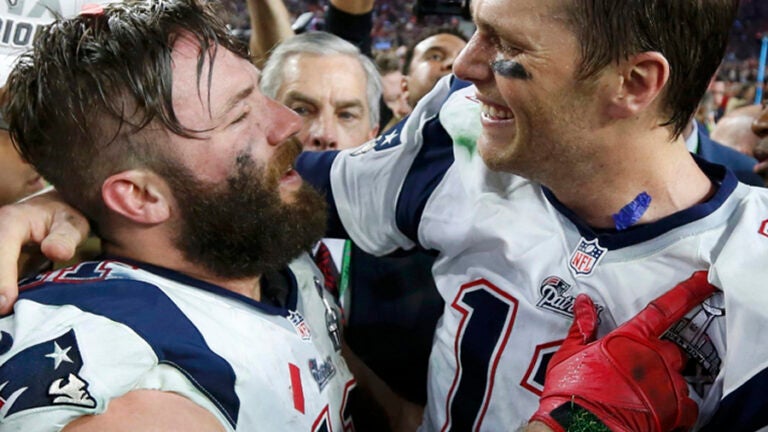 Julian Edelman posted a new video Wednesday of himself rehabbing his torn ACL, and Tom Brady is a fan.
The video — which is simply captioned "determined" and set to the chorus of the song God's Plan by Drake — shows Edelman running resistance sprints.
The Patriots wide receiver missed the entire 2017 season after tearing his ACL during the preseason, but reportedly should be fully recovered by the start of the 2018 season. In a comment from his own Instagram account, Brady appeared encouraged by Edelman's progress.
"I like it Jules," said the Patriots quarterback. "Looking explosive!"
(It's not the first time the two teammates have used their prominent social media accounts to communicate. Brady has in fact become a somewhat frequent Instagram commenter.)
Edelman also got a word of encouragement Wednesday from tight end Martellus Bennett, who simply commented, "Nice."