Patriots
Tom Brady Sr. defends Bill Belichick's decision to bench Malcolm Butler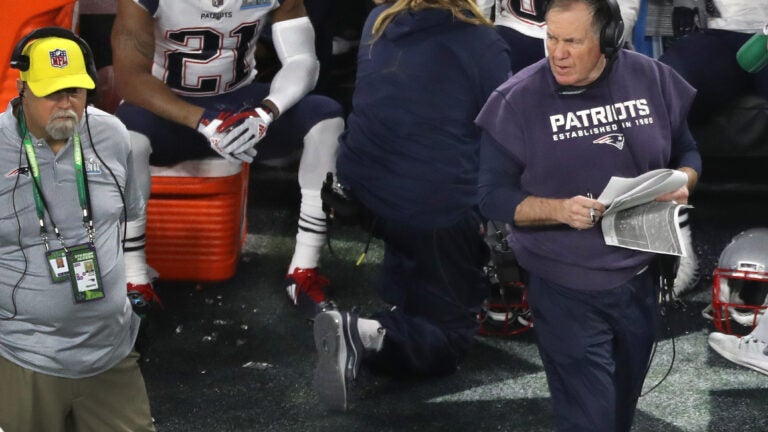 While many are skeptical about Bill Belichick's "strictly football" decision to bench Malcolm Butler in Super Bowl LII, Patriots quarterback Tom Brady's father has no doubts about the head coach's controversial decision.
"He is going to put out the people he thought could win the game for him," Tom Brady Sr. told The Boston Globe's Christopher Gasper. "I don't have any questions about Belichick's loyalty to the Patriots and desire to win the game. It's the only way I could look at it. I don't think he would do anything less. It doesn't serve his purpose to do anything less than try to go all out to win."
Butler, who played just one special teams snap in Super Bowl LII, was kept on the sidelines for 100 percent of the defensive snaps against the Eagles. The cornerback participated in 98 percent of defensive snaps throughout the regular season and played in both postseason contests prior to the Super Bowl.
Belichick told reporters after the game his decision was not disciplinary, but NFL Network's Ian Rapoport reported "a perfect storm of issues" — including a "small or minor violation of team rules" — contributed to the move.
Even if that situation were the case, many still question Belichick's motivation to bench Butler. According to Gasper, however, Brady Sr. "scoffed" at the notion the 65-year-old was using the Super Bowl as an opportunity to prove a point to his players.
"I don't give that much credence," he said. "I think Belichick has the best interest of the team at heart. I don't know that he would hold a grudge, one that would needlessly cost the Patriots a Super Bowl. It just doesn't make sense."