Patriots
Rob Gronkowski is reportedly expected to return to the Patriots in 2018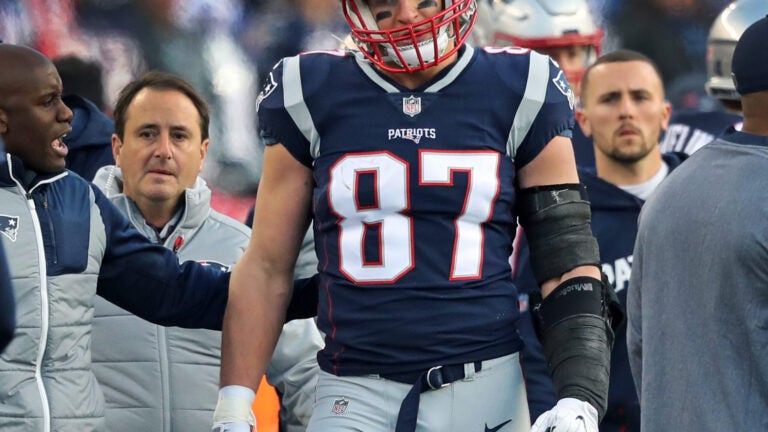 Rob Gronkowski should be back on the football field next season, according to NFL insider Ian Rapoport.
"I have not talked to one person who believes Rob Gronkowski will retire," Rapoport reported on NFL Network Wednesday afternoon. "The expectation is he's back in a Patriots uniform in 2018."
According to Rapoport, Gronkowski "took several weeks off to kind of let loose and put football in the back of his mind." Rapoport also corroborated the multiple reports stating that the tight end was pondering retirement and considering pursuing a career in the WWE or Hollywood.
Those endeavors will reportedly wait until after his NFL career, which to Rapoport's knowledge, is not coming to a close just yet.
Rapoport acknowledged things have been "difficult" physically for the 28-year-old, but maintained "the belief now is that Gronkowski will continue his football career with the Patriots."
Although neither Gronkowski nor the Patriots have issued a formal update regarding his status, Rapoport classified his behavior to be in line with how the five-time Pro Bowl selection has handled his career.
"Gronkowski has been pretty low key about things personally," Rapoport said. "I would expect that to continue. I also reached out to agent Drew Rosenhaus who has represented Gronkowski throughout the balance of his career. He said he really has nothing to add about his status."
https://twitter.com/RapSheet/status/968927067864817666