Patriots
Patriots pick up wide receiver Kenny Britt's 2018 option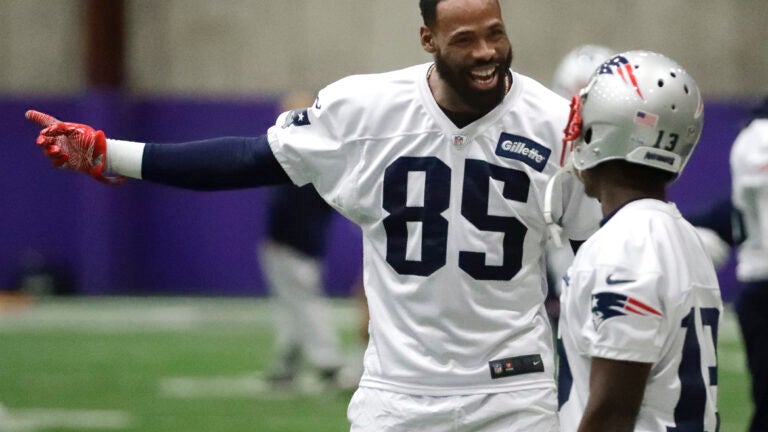 The Patriots answered one question at wide receiver Tuesday, informing Kenny Britt his option for 2018 will be picked up, according to a league source.
#Patriots WR Kenny Britt was informed that his option was picked up, source said. He's back for 2018 and they're looking for big things out of him.

— Ian Rapoport (@RapSheet) March 6, 2018
Britt signed a two-year deal with the Patriots last December after he was released by the Browns. He hopped on the Super Bowl-bound train and made three game appearances, catching two passes for 23 yards. New England had an out in his contract that would have made the 6-foot-3-inch, 223-pound receiver an unrestricted free agent. Instead, they chose to keep him and see what he can do with a full year of service.
The Patriots paid Britt a pro-rated portion of the veteran minimum of $900,000 last season, but he'll be a bit more expensive in 2018. He'll earn at least $1.5 million and can earn up to $2 million with incentives.
Britt, who loves playing with Tom Brady and always was a cheery presence in the locker room, is happy to be sticking around.
With Danny Amendola a free agent and questions about the health of Malcolm Mitchell, exercising Britt's option fills one spot in the receivers room and gives the Patriots another year to see if they can tap into the talented Britt's potential.