Patriots
Martellus and Michael Bennett reportedly wanted to play together in New England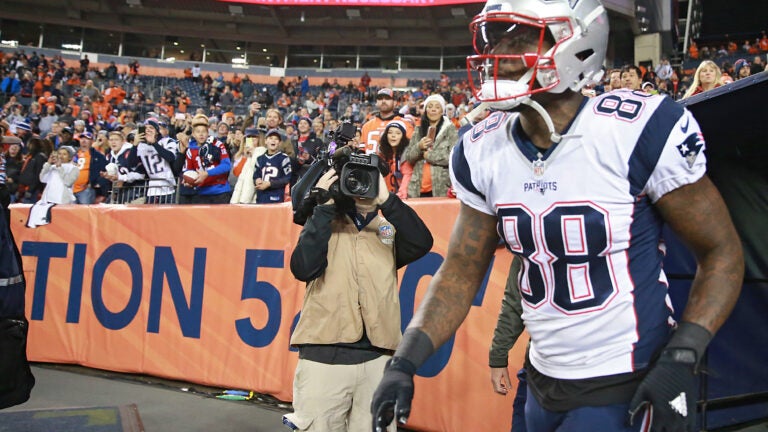 Neither Martellus nor Michael Bennett are on the current Patriots roster, but the two brothers were reportedly lobbying to play together in New England.
According to NFL Network's Ian Rapoport, the duo was "going nuts" to try and get the Patriots to not only keep Martellus but also bring in Michael. Martellus reportedly even discussed the possibility of taking less salary so that the team could trade for his older brother. But their efforts were apparently too little too late.
Although the Patriots reportedly made a better offer than the Eagles, the Seahawks declined New England's offer because Seattle already had a verbal agreement with Philadelphia. Everything became official Wednesday: Michael had been traded to Philly. Shortly after the news broke, the Pats announced they had released Martellus.
"This was a complicated situation," Rapoport reported Thursday. "From what I am told, this was basically done, a done deal between the Seahawks and Eagles — this was Tuesday morning. Then the Patriots came in late and said, 'Well, maybe we'll give you this: a little bit better draft-pick compensation.' The problem was the deal was basically already done."
The trade between the Seahawks and Eagles was not yet official, so Seattle could have backed out and accepted the offer from the Patriots. They chose not to.
"The Seahawks are honorable people," Rapoport said. "They did the deal that was basically consummated earlier."