Patriots
It's NFL free agent season. Here's a complete guide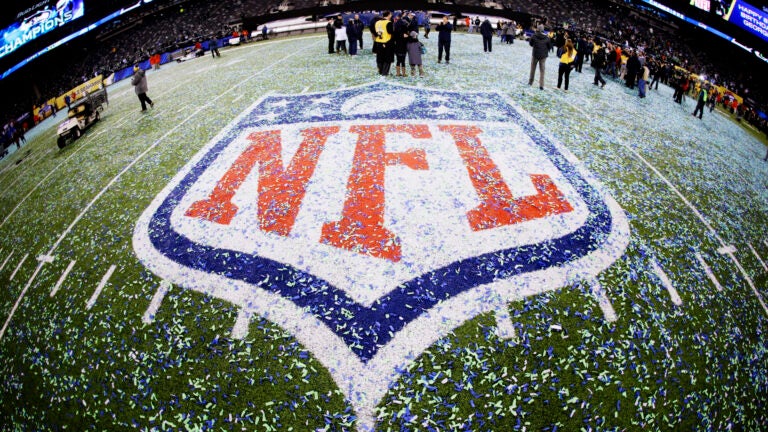 NFL free agency gets underway at 4 p.m. on Wednesday. In the meantime, teams and representatives for unrestricted free agents are allowed to begin talking about potential deals, a stretch known as the legal tampering period.
The Patriots have work to do, some glaring positional holes they need to fill — defensive end, linebacker, and tight end, to name a few — and valuable players — namely left tackle Nate Solder — who will be UFAs.
So to help keep track of the ins and outs of NFL free agency, here's an explanation of the legal tampering period, the new salary cap, Patriots free agency needs and story lines, key league dates, and a breakdown of the different types of free agents.
What is the legal tampering period?
This is a stretch leading up to the new league year when agents of pending unrestricted free agents can start contacting other teams. This year, that period starts Monday, March 12.
Anything and everything regarding a prospective deal can be discussed between agents and teams, but nothing can be finalized until the new league year. A player cannot negotiate himself, nor can he visit a team. A violation of these rules falls under the conduct detrimental and anti-tampering policies. Teams could be fined or docked draft picks.
How does the new salary cap work?
The cap went up about $10 million, to $177.2 million per team from about $167 million. To calculate a team's specific cap, add unused cap money the team carried over from last year and then add or subtract any incentives that were or were not earned from last year.
The Patriots start with $177.2 million, carry over $3,012,602 from last year, and don't have any adjustments as of now. That makes their adjusted cap number $180,212,602, according to the NFLPA.
All teams have to be compliant with the salary cap when the league's new year starts. Teams can have up to 90 players on the offseason roster, but only the top 51 contracts are counted against the salary cap.
See where the Patriots stand now with their salary cap at Over The Cap. If you want to read more about the salary cap, Over The Cap also has an excellent and detailed explainer.
What are the Patriots' story lines heading into free agency?
Rob Gronkowski: Will the dominant and All-Pro tight end actually retire? Or will he be back for another year of football? Pro wrestling has tried to recruit Gronkowski. His injury history is significant. He already holds several tight end receiving records, for both the regular season and postseason. Does he want another Super Bowl ring before he hangs it up? And if he so happens to retire, how do the Patriots go about finding a different No. 1 tight end? This is worth keeping a close eye on throughout the offseason.
Nate Solder: The left tackle is an unrestricted free agent. The Patriots need a left tackle. Solder is arguably the best available left tackle free agent. Do the Patriots sell out to retain him? Or does Solder find a new home and new blindside to protect?
Malcolm Butler: He is an unrestricted free agent who after a Super Bowl benching seems poised to leave New England. Who do the Patriots pursue to fill Butler's spot? Or do they develop and promote from within?
What are the Patriots' needs and who could potentially fill them?
Left tackle: The Patriots have four-fifths of their offensive line under contract for 2018, but have a glaring hole at left tackle. It's hard to find players who are trade candidates, because any decent left tackle is going to be kept by his team. And the draft doesn't seem like the answer, as A) this isn't considered a great year for offensive tackles; and B) entering the season with a rookie left tackle protecting 41-year-old quarterback Tom Brady doesn't seem like a good idea. So it looks as if it's Nate Solder-or-bust for the Patriots. They can't afford to mess around with this one.
High-end solution: Solder. Value options: LaAdrian Waddle, Cameron Fleming, Chris Hubbard, Justin Pugh, Andre Smith, Greg Robinson, Seantrel Henderson.
Defensive end: The Patriots badly need to get stronger and more athletic on the edge. Fortunately, there will be plenty of options in free agency and there is no shortage of veterans who could be signed on a one- or two-year value deal. The Patriots also would do well to invest in an edge defender or two in the draft.
High-end solutions: Adrian Clayborn, Muhammad Wilkerson, Sheldon Richardson. Value options: James Harrison, Pernell McPhee, Trent Murphy, Derrick Shelby, Courtney Upshaw, Lamarr Houston, Sam Acho, Mitch Unrein, Connor Barwin, Tank Carradine.
Linebacker: The Patriots need to add an athletic, sideline-to-sideline linebacker, and there are several decent options in free agency.
High-end solutions: NaVorro Bowman, Zach Brown, Preston Brown. Value options: Brian Cushing, Derrick Johnson, Marquis Flowers. Trade possibilities: Danny Trevathan, K.J. Wright.
Tight end: Do the Patriots just need to find a new No. 2 tight end to replace Dwayne Allen, or will they also need a new No. 1 tight end? Assuming that Gronk returns, the Patriots have several decent options for a second tight end.
High-end solutions: Trey Burton, Austin Sefarian-Jenkins. Value options: Ed Dickson, Luke Willson. Dion Sims? Jared Cook? Trade possibility: Charles Clay, Maxx Williams.
Running back: The Patriots need to find two more running backs. The answers could be the players that were here last year, Dion Lewis and Rex Burkhead. The Patriots don't spend more than $4 million per year on running backs, and several good value options will be available.
High-end solutions: Dion Lewis, Rex Burkhead. Value options: Frank Gore, Damien Williams, Jeremy Hill, Jerick McKinnon, Doug Martin.
Read Ben Volin's full analysis of the Patriots' needs and who could fill them.
What are the key league dates this year?
March 12-14: Legal tampering period.
March 14, 4 p.m.: The start of the new league year and free agency. Teams also must be under the salary cap by 4 p.m. All 2017 contracts expire at 4 p.m.
March 25-28: Annual league meeting in Orlando.
April 2: Teams with new head coaches can start offseason workouts.
April 16: Teams with returning head coaches can start offseason workouts.
April 20: The end of the RFA period.
April 26-28: NFL Draft in Texas.
May 4-7 or May 11-14: Teams may hold a three-day post-draft rookie minicamp.
May 14: Rookie football development programs begin.
May 17-20: NFLPA Rookie Premiere.
May 21-23: The league's spring meeting in Atlanta.
Late June: Rookie Transition Program to be held by individual teams.
July 16: Deadline for teams that used the franchise tag to sign a multi-year deal with the player. Otherwise the player has to play out the year on the franchise tag.
Mid-July: Teams can open training camp for rookies and first-year players seven days prior to the earliest mandatory reporting date for veteran players. Veteran players other than quarterbacks or injured players can't report to training camp earlier than 15 days prior to the first scheduled exhibition game or July 15, whichever is later.
Here is an extensive list of key dates from NFL.com.
What are the different classifications of free agents?
Unrestricted: A player becomes a UFA after four years in the league when his contract expires. In each of those four years, he must have spent at least six weeks on a roster (injured reserve counts). He can negotiate and re-sign with his current team at any point until the league's new year begins — this year it's March 14 — but cannot do the same with any other teams before that date. However, his agent may begin reaching out to other teams on his behalf two days before the league's new year, which is March 12 this year.
Patriots UFAs: LT Nate Solder, CB Malcolm Butler, RB Rex Burkhead, CB Johnson Bademosi, WR/ST Matthew Slater, RT Cameron Fleming, WR Danny Amendola, RB Dion Lewis, S Nate Ebner, LT LaAdrian Waddle, LB Marquis Flowers.
Restricted: A player becomes an RFA after three years in the league. The majority of RFAs are undrafted free agents since contracts for draftees must be at least four years. A team has until the new league year begins to offer an RFA a one-year tender, which means that team can match any offer the player receives from another club. Even if a tender is used, an RFA can negotiate with other teams after the league's new year begins, but only until April 20 when the RFA period ends. After that date, the player can negotiate only with the team he most recently played for. A team has five days of match another other club's offer.
There are four types of tenders: first-round compensation, second-round compensation, original-round compensation, and right of first refusal. A first-round compensation tender results in the RFA signing with another club if his old team declined to match the offer. That new club then sends a first-round draft pick to his old team. The same principle applies for the other three types of tenders, though the compensation level changes. A second-round tender sends a second-round pick to the old team; an original-round tender sends a pick equal to the RFA's draft round; right of refusal results in no compensation. The pay scale for each of these tenders changes, according to Over The Cap:
First round: $4.149 million
Second round: $2.914 million
Right of first refusal and original round: $1.907 million
If an RFA is not tendered, he becomes an unrestricted free agent.
Patriots RFAs: S Brandon King. (King re-signed last week.)
Exclusive rights: An ERFA has usually spent less than two years in the league when a team offers a one-year tender based on the minimum salary correlated with the player's experience level. An ERFA can also be a player who has been in the league longer, but has not spent the required amount of time on a roster to become a UFA. An ERFA may not negotiate with any other teams after he has been tendered an offer. If an ERFA is not tendered, he becomes an unrestricted free agent.
Patriots ERFAs: DE Caleb Kidder.
Street: An SFA was under contract for the upcoming season, but was released by his team. As soon as he is released, he is free to sign with another team.
Patriots SFAs: LB David Harris.