Patriots
No one is more excited about the Patriots-Browns trade than Mama McCourty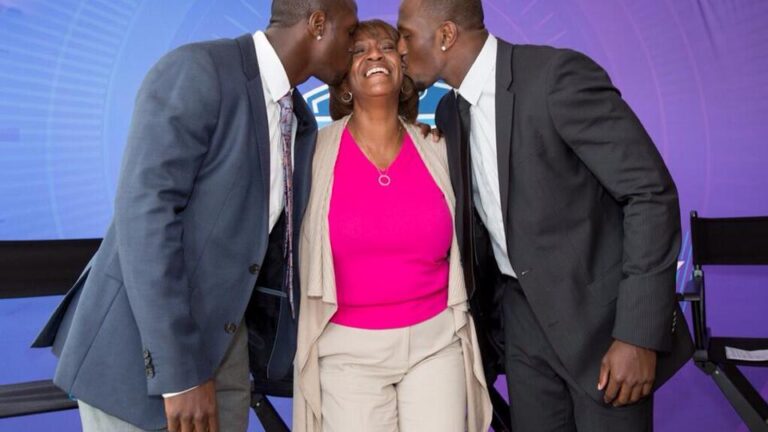 Mama McCourty can say goodbye to her split jerseys for now.
After nearly a decade of playing apart, her twin sons are back on the same team. The Patriots acquired safety Devin McCourty's brother, Jason, in a trade with the Browns Thursday. The two haven't played together since their college days at Rutgers.
"She was just screaming when I FaceTimed her," Devin told NBC Sports Boston. "She was so excited. Like I told people, she wanted this longer than anybody else."
"I think for both of us, when we first got into the league, we wanted to play together, but we didn't care as much about playing together as getting second contracts and establishing ourselves," he said. "I think our mom the whole time was like, 'I don't care about all of that. Let's just let them play together.' So she's ecstatic. She can't wait to come up for the games, see all the grandkids, and watch us play."
Jason got much of the same reaction when he FaceTimed their mother.
"She was just screaming," he told owner Robert Kraft. "No words. She was just happy, so the whole family is excited. She doesn't have to be impartial. She doesn't have to worry about saying the right thing, so we're all excited."
Devin added Jason is pretty excited about the move, too. His brother has yet to play in a playoff game in his nine seasons in the NFL, while Devin has yet to miss the postseason once.
"He's talked about it a lot," Devin told NBC Sports Boston. "All he wants to do is play in the playoffs. If anything goes wrong and we don't make the playoffs, I'll be the first one to go to Bill (Belichick) and tell him to get him out of here."