Patriots
Patriots reportedly re-sign linebacker Marquis Flowers to a one-year deal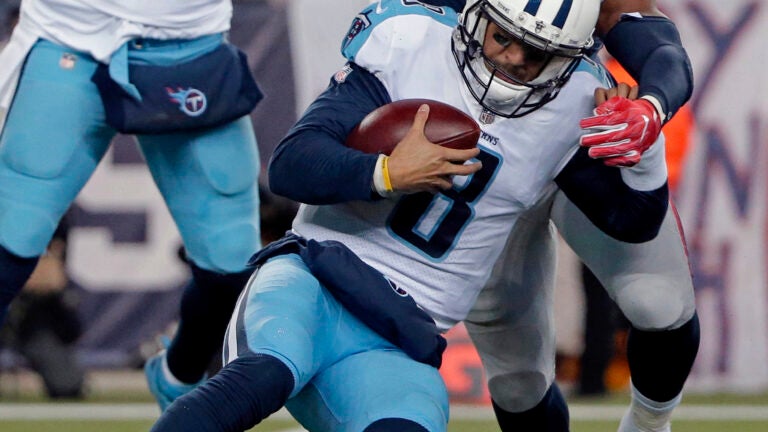 The Patriots re-signed their second special teams player in as many days Thursday, inking Marquis Flowers to a one-year deal the day after signing Matthew Slater to a two-year contract.
Of course, Flowers' role extends beyond the kicking game. The 26-year-old played his way into the linebacker rotation over the course of the season and earned his first start in Week 14 against the Dolphins. He finished the year with 4.5 sacks, including a third-quarter takedown of Tennessee's Marcus Mariota during the divisional round.
ESPN's Adam Schefter reported that the linebacker's one-year deal will be worth up to $2.55 million. Flowers will re-join a position group that includes Dont'a Hightower, Elandon Roberts, Kyle Van Noy, Harvey Langi and Nicholas Grigsby. New England released Shea McClellin on Monday.
The Patriots traded a 2018 seventh-round pick to the Cincinnati Bengals for Flowers in August. The 6-foot-3, 250 pound linebacker played 283 defensive snaps and added another 209 on special teams.
https://twitter.com/AdamSchefter/status/976817551962501120