Patriots
Bill Belichick addressed the Patriots' defensive coordinator situation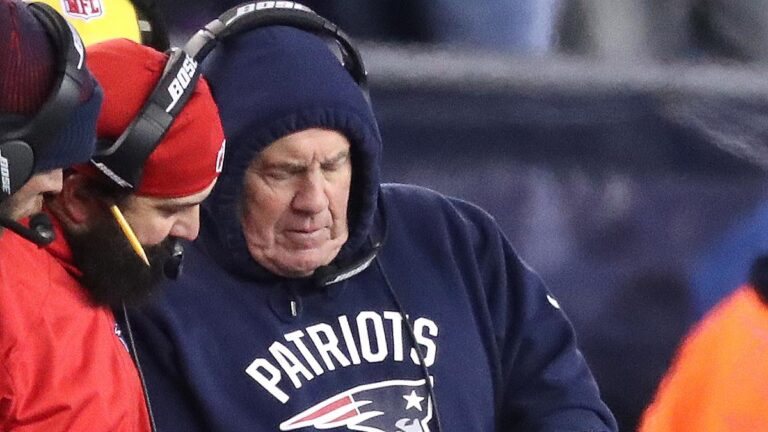 The Patriots are seemingly moving forward with their coaching staff sans defensive coordinator, though head coach Bill Belichick characteristically left the door open for potential changes.
"We haven't really added anybody to the defensive staff," Belichick told reporters at the annual NFL coaches breakfast in Orlando Tuesday. "Not saying we won't or will."
New England has no plans to replace former defensive coordinator Matt Patricia next season, according to Charles Robinson of Yahoo! Sports. Robinson reported earlier in the offseason linebackers coach Brian Flores will assume primary defensive play-calling duties, despite not receiving a formal change in title.
When asked if Flores will take on "additional responsibilities," Belichick said confronting the departure of Patricia will be shared amongst all defensive personnel.
"I think everybody on the defensive staff will take on additional responsibilities," he said. "Matt did a lot for us, obviously. He did a great job. Those will be shared among multiple people on the defensive staff."
Despite not tapping Flores — who was once considered the leading candidate for the open position — to immediately succeed Patricia, Belichick had nothing but praise for the 37-year-old.
"He's done a lot of different things for us and done them all well," he said of Flores' growth since starting out as a Patriots scouting assistant in 2004. "He's gained a lot of experience. He's a quality person and quality coach with a lot of experience."
As for whether Belichick misses Patricia? He wouldn't say.
"It's no different than free agency," he said. "It's the NFL. People move on. We've all done that, so it's part of the process."