Patriots
What Danny Amendola really thinks of playing for Bill Belichick
"There were a lot of things I didn't like about playing for him."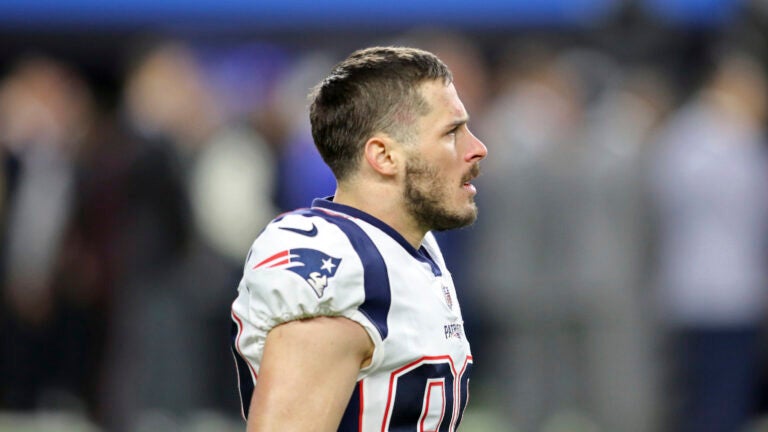 Have a question about the Patriots? Email us at [email protected]. 
It is widely known in the NFL that playing for Patriots coach Bill Belichick isn't easy.
Former New England receiver Danny Amendola said as such in an interview with ESPN posted early Saturday, saying Belichick is "an a–h— sometimes,'' but it was always with the intent to better the team. Amendola said there were "a lot of things'' he did not like about playing under Belichick, like practicing in extreme conditions.
"It's not easy, that's for sure. He's an a–h— sometimes,'' he said. "There were a lot of things I didn't like about playing for him, but I must say, the things I didn't like were all in regards to getting the team better, and I respected him . . . It wasn't easy, and he'd be the first to admit, at the [Super Bowl] ring ceremony, that it wasn't easy playing for him. The silver lining was that we were at the ring ceremony.''
In the interview, Amendola also touched on why he chose to leave New England for Miami this offseason and his feelings on Malcolm Butler's Super Bowl LII benching.
Amendola said he thought Belichick was going to give him a chance to remain in New England after taking a pay cut for three straight years. He said he went into free agency "with an open mind'' and understood that Belichick "runs a tight ship, and he hasn't been known to pay his players, really.'' He said he soon realized he wouldn't get an offer from the Patriots that came close to offers from other teams.
"When free agency broke, I came to the realization that he wasn't going to really come close to any of the other offers I had,'' said Amendola, who eventually signed a two-year, $12 million deal with the Dolphins. "I had to make a decision for my family and go down to Miami and continue my career there.''
Amendola said he asked why Butler was benched in the Super Bowl, but he said he did not get an answer. He said the benching hurt him and his teammates, calling Butler "a brother of ours.''
"I have my thoughts about it because I was out there putting my blood, sweat and tears out on the field that night, and one of our best players wasn't on the field,'' he said. "To tell you the truth, I don't know why. I did ask, but I didn't get any answers. I can't make decisions like that, so I don't necessarily worry about it, but I know Malcolm is a great player and he could have helped us win. For whatever reason, he wasn't out there. He's going to play more football in his career, and he's going to be a great player for a long time.''