Patriots
Here's how many picks the Patriots have (for now) in the 2019 NFL Draft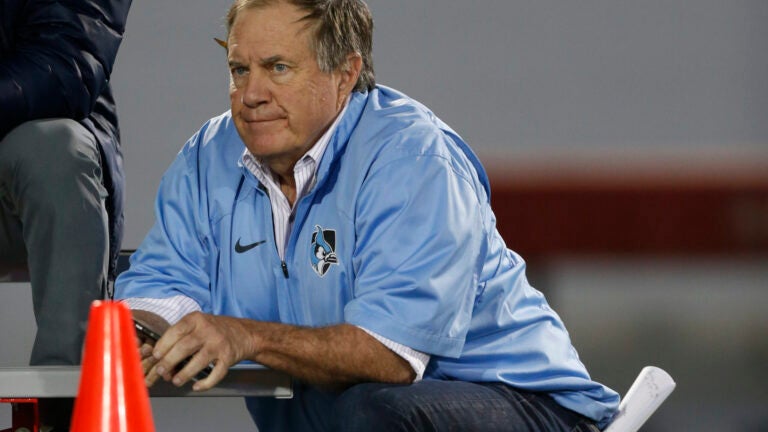 FOXBOROUGH — Because of multiple trades down in this year's NFL Draft, the Patriots are looking like one of the major players in the 2019 draft.
They will have their own pick in the first round, two picks in the second round (theirs and the Bears') and as many as three picks in the third round. Those third-rounders include the Lions' pick and two projected compensatory picks at the end of the round because of the departures of Nate Solder and Malcolm Butler in free agency.
The Patriots traded the No. 51 pick to the Bears for Chicago's 2019 second-rounder and pick No. 105 this year. No. 105 turned into No. 114 and No. 178 via trade with the Browns, and No. 114 became the Lions' 2019 third-rounder.
In addition to all that in the first three rounds, the Patriots also would have one pick in each of the fourth, fifth, and sixth rounds, including a projected compensatory sixth-round pick for Dion Lewis. They could have three seventh-round picks as well, their own, Philadelphia's after a late trade on Saturday, and a compensatory pick for Cameron Fleming, though the compensatory pick formula does include a cap for what any team can receive from it and New England might not get every projected extra selection.
In summation, here it is in list form:
■ First round
■ Second round
■ Second round (from CHI)
■ Third round (from DET)
■ Third (compensatory*)
■ Third (compensatory*)
■ Fourth round
■ Fifth round
■ Sixth round (compensatory*)
■ Seventh round
■ Seventh round (from PHI)
■ Seventh round (compensatory*)
*projected
That's a lot of capital. The question, of course, is why they seem to feel that it's more valuable next year than this year.