Patriots
Read Bill Belichick's statement on why he joined Donald Trump's sports council
"The physical fitness of children in our country is an apolitical issue."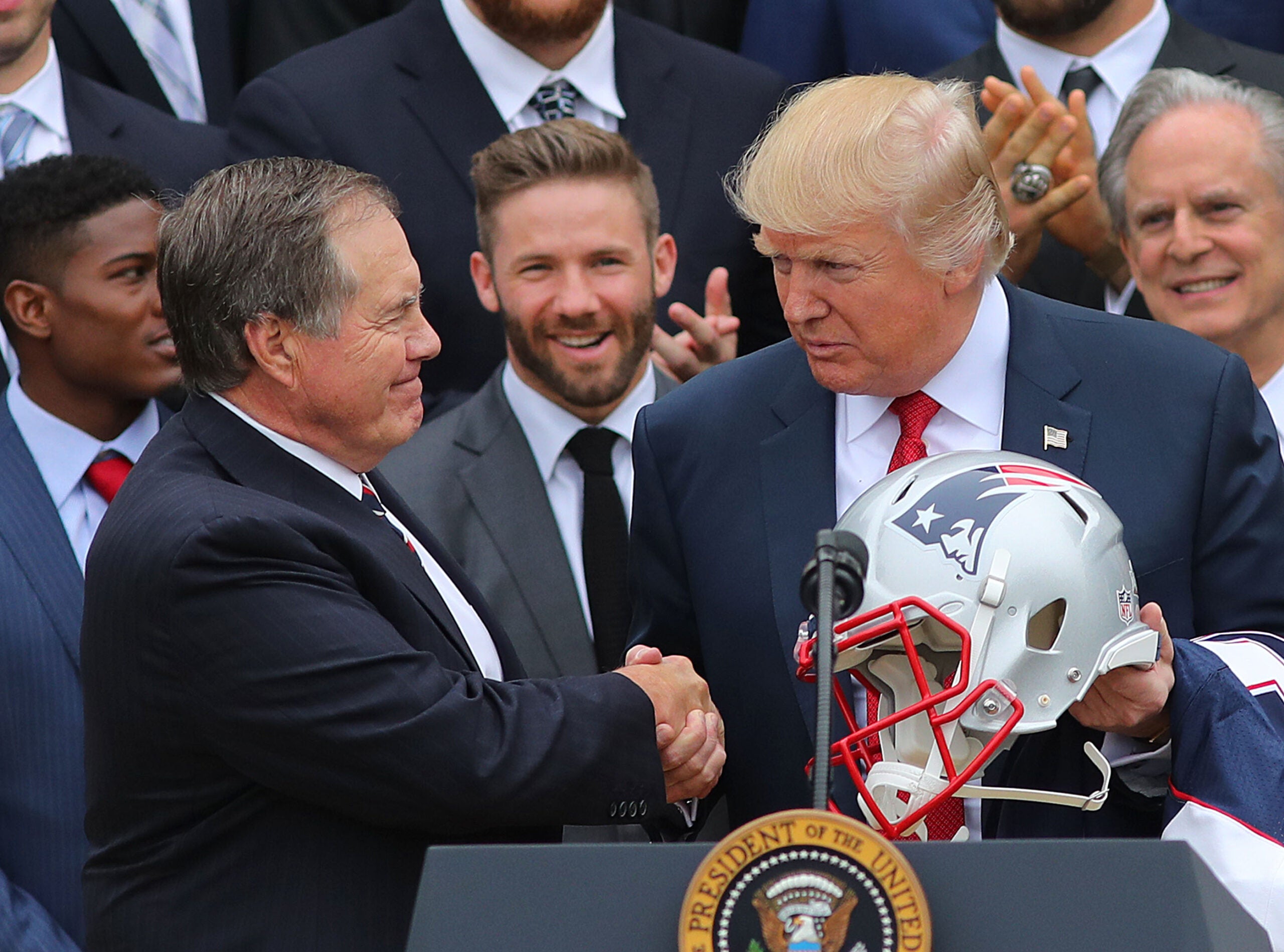 "William Belichick of Massachusetts" was one of the 23 members President Donald Trump appointed to join his "Council on Sport, Fitness, and Nutrition," according to an announcement from the White House Friday.
"The Council's mission aligns with my beliefs and several of the Bill Belichick Foundation's goals and values as they relate to sports, youth athletics, and personal health and wellness," Belichick said in a statement. "The physical fitness of children in our country is an apolitical issue that is extremely important to our future."
"When I was contacted by Ivanka Trump and asked to participate, I was humbled to be asked and honored to accept, as I would have done for any administration," the statement continued. "I know that a lot of great leaders have participated on the Council over the past half century, some who are personal inspirations to me, and I am eager to lend any assistance I can to its ongoing mission."
An executive order Trump signed in February states the purpose of the council is to "expand and encourage youth sports participation, and to promote the overall physical fitness, health, and nutrition of all Americans." Other notable appointees include former Red Sox outfielder "Johnny David Damon of Florida" and former Yankees closer "Mariano Rivera of New York."
Each member will serve a two-year term. According to an earlier report from Axios, Trump will soon welcome the council members to the White House and host "a sports field day" on the South Lawn. Secretary of Health and Human Services Alex Azar is expected to host the first meeting.