Patriots
Morning sports update: The Patriots are reportedly hiring a martial arts expert to coach their pass rushers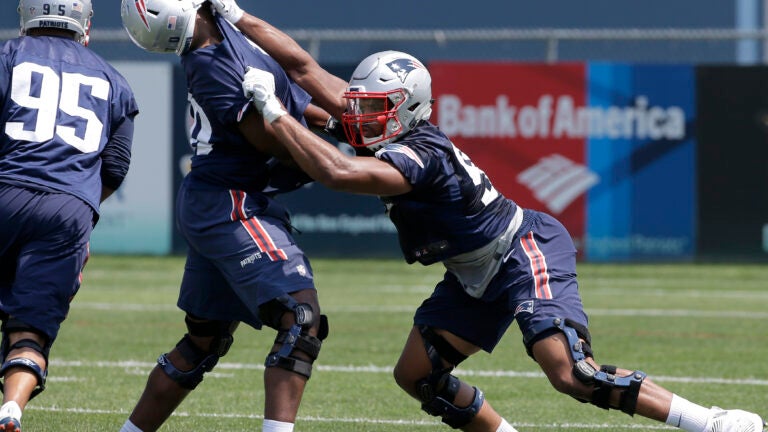 The Celtics held LeBron James to 15 points as Boston blew out Cleveland 108-83 in the Eastern Conference finals series opener. J.D. Martinez had a home run and three RBIs for the Red Sox in their 5-3 win over the Blue Jays.
The Patriots are reportedly hiring a martial arts expert to coach their pass rushers
Bill Belichick first worked with Joe Kim in 1992, when the then-Cleveland Browns head coach read about him in a newspaper and sent a couple players over to work with the martial arts expert. Belichick is bringing Kim back on board with the Patriots in an attempt to add some kick to a a defensive line that finished in the middle of the pack for sacks last season.
The Boston Globe's Ben Volin reported that New England is hiring the Taekwondo master as a pass rushing consultant. Kim, who's worked with 10 NFL teams since Belichick spotted him in the paper, will work with the Patriots on their hand-to-hand combat skills.
Danny Shelton, the Patriots' new defensive tackle, trained with Kim during his time with the Browns. In an Instagram post last year, he wrote, "Got the opportunity to work with @masterjoekim this past year and felt like I really improved from my first year with his help."
In addition to adding Shelton to their defensive line, New England also signed Adrian Clayborn in free agency.
5 thoughts on the Celtics' Game 1 blowout win: Chad Finn looks at Al Horford's 2-16 head-to-head record against LeBron James, Jaylen Brown and Jayson Tatum's playoff production, and the Celtics' ability to defy any crystal ball. (Boston.com)
LeBron James on the decisive Game 1 result: 'I have zero level of concern at this stage': The Cavaliers superstar was not too worried after finishing with seven turnovers and a team-low minus-32.
"You get better throughout the series," James said. "You see ways you can get better throughout the series. But I've been down 0-1, I've been down 0- 2. I've been down before in the postseason." (Boston.com)
Ante Zizic: The last man standing from the Celtics-Cavaliers blockbuster: There is only one player from the Celtics deal for Kyrie Irving having an impact on the Eastern Conference Finals, and it's probably the last name anyone expected to do so. With Irving injured, Isaiah Thomas in Los Angeles, and Jae Crowder in Utah, Zizic is the only name from the trade still showing up on the scoresheet. (Boston.com)
Daily highlight:
https://twitter.com/RedSox/status/995740048300666880