Patriots
Devin McCourty described experiencing subtle racism before he became famous
From the local Stop and Shop to his days in college, the Patriots safety recalled incidents in which he was seemingly targeted for the color of his skin.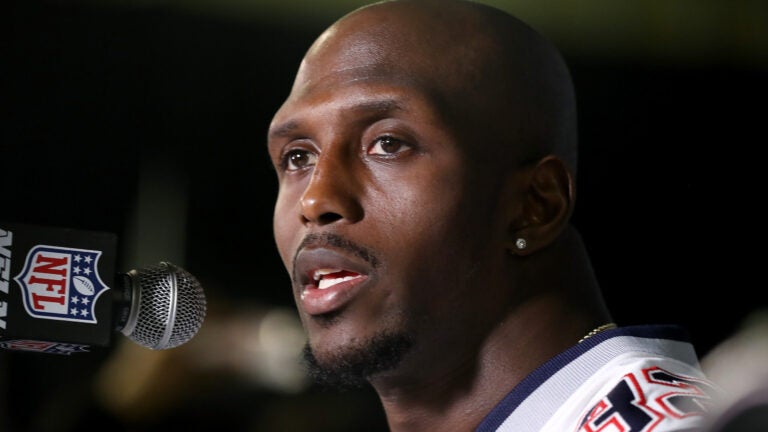 Devin McCourty says he feels it's his responsibility to use his platform as an NFL player to try to improve the country — especially considering what it's like for those who don't have that same platform.
In an interview Monday on CommonWealth magazine's Codcast podcast, the New England Patriots safety and defensive captain recalled appearing on a Boston University panel last year with former Celtics bench warmer Brian Scalabrine and being asked about the question of racism in Boston.
"Scalabrine talked about how, you know, playing with like Paul Pierce and Kevin Garnett and those guys, he saw how much people loved them in the city," McCourty told Commonwealth's Michael Jonas.
McCourty said he told Scalabrine that he had to consider not just the immediately recognizable athletes, but also the "average citizen." The 30-year-old Pro Bowl defensive back went on to recall an instance from his first year with the Patriots when "no one knew who [he] was."
"This wasn't even a huge thing, but I remember being just at the local Stop and Shop and going to take my cart out," he said. "There was an older lady walking, and I was like, 'Oh, I'll let her walk by.' And she walked by and she just paused and stared at me and looked me up and down. I was like, 'I know there's not a lot of black people in the town, but am I doing something wrong by letting you walk by?' I'm thinking I'm being courteous."
McCourty said the feeling he got from the incident sticks out compared to how he's treated today as a famous professional athlete.
"I don't think they necessarily wish ill intent toward you, but just have a different vibe and feeling when they see you," he said.
Another more seemingly clearcut case of implicit bias occurred during McCourty's college days at Rutgers University, when he was offered a ride by a fellow teammate while waiting for the bus.
"We drive literally two or three blocks and turn left, and the cop pulls us over and says he didn't see a signal," he said. "We're in the campus dining hall parking lot and next thing you know three cop cars pull in behind, lights flashing, yelling, 'Get out the car!'"
McCourty said they were sitting their with book bags — "obviously college students."
"We're like, 'What's the problem?'" he recalled, to which he said the police answered, "We don't know why you guys just hopped in the car, like what's going on here?"
"We were like, 'There's nothing going on here. We were waiting for the bus, we saw a friend, we jumped in the car,'" McCourty said. "And it was kind of like why do you need all of these cop cars here?"
McCourty said they were left wondering about whether they had just been racially profiled.
"That wasn't like we're talking 30, 40 years ago," he said. "That was 10 years ago when I was in college and to be still be talking about those topics now in 2018 I think just shows the importance of it."
McCourty has gone on to be one of the most outspoken players in the NFL against racial injustice and even lobbied for aspects of the recent criminal justice reform bill signed into law in Massachusetts.
As a team captain, McCourty said teammates came to him last fall to ask how to respond to President Donald Trump's inflammatory attacks on the NFL and its players — Colin Kaepernick, specifically — for kneeling during the national anthem in protest of the treatment of black people by law enforcement in the United States. More than a dozen Patriots players ultimately knelt in response to the remarks by Trump, who McCourty says "hijacked" the conversation.
"The reason why we took that knee was still to bring awareness to what was going on," he said, adding that the president instead portrayed the demonstrations as a form of disrespect toward the military. As McCourty explained at the time, given the number of Patriots players with family members in the military, that couldn't be further from the truth.
McCoury says now he's been trying to direct his efforts toward points of agreement where progress can be made, such as the recent reform to the juvenile justice system in Massachusetts.
"It's been really good to be able to escape that hijacking of [the conversation about kneeling during the anthem] and getting down to the actual truth," he said.