Patriots
Why Tom Brady wasn't on the Forbes list of highest paid athletes
Brady has made financial sacrifices to help the Patriots compete.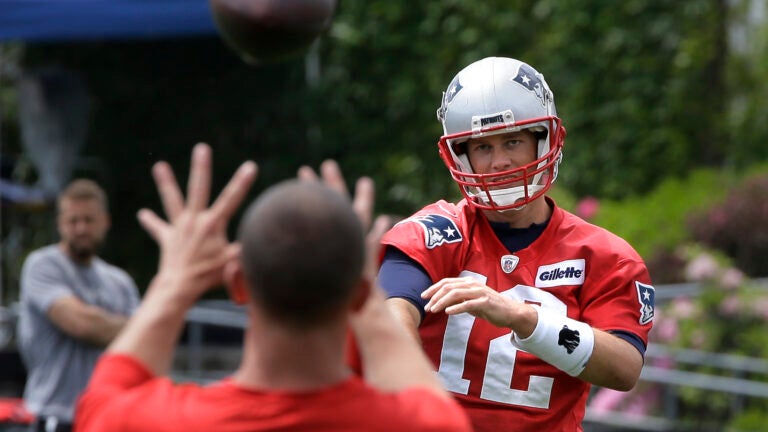 Perusing the parade of millionaires listed in Forbes' latest edition of the 100 highest paid athletes, New England fans will notice a conspicuous absence.
Tom Brady, the Patriots' living legend, was not included.
Brady has appeared on the list before (he was 15th in 2016), and given his on-field success coupled with his marketability, it begs the question as to how the 40-year-old missed the 2018 cut?
The answer, in short, is because of the NFL's salary cap system. That, and Brady's willingness to take less money in order to help the Patriots assemble talent around him.
Unlike many other sports leagues (especially soccer in the context of the Forbes list), the NFL uses a hard salary cap. It means that teams had to stay under the $167 million threshold set for the 2017 season.
With pronounced restrictions on player salaries, the result is that NFL players are less likely to get extravagant contracts, as opposed to other sports. So while 29 NFL franchises are rated in the Forbes' list of the 50 most valuable sports teams, only nine NFL players are ranked in the top 50 highest paid athletes.
If Brady was on the open market in a world without a salary cap, it's plausible to assume he could double his salary.
Brady's situation has been further sustained by his continued willingness to be a team player and take less money. This has helped New England keep talent around him.
Forbes' NFL methodology for compiling an athlete's pay used salaries from the 2017 season, as well as endorsement money.
Last season, Brady's base salary was just $1 million, though he also made $13 million in bonuses. Still, the grand total to employ one of the best football players of all time was just $14 million. That's less than the $16.5 million the Detroit Lions paid for Matthew Stafford.
Tom Brady's contract–worth 14 million against the cap in 2017–remains the most valuable thing in the NFL.

— Kevin Clark (@bykevinclark) June 21, 2017
That's changing a little bit in 2018-2019, as Brady's pay will increase to $22 million per season. Still, that places him behind his former backup, Jimmy Garoppolo, who has started just seven games in the NFL.
Forbes' calculations for Brady only accounted for $14 million in NFL salary and an estimated $8 million in endorsements.
That total, $22 million in income, is still a fantastic sum of money. Yet it's still slightly behind the 100th-ranked athlete, basketball player Nicolas Batum ($22.9 million). Because of that, New England's superstar is off the Forbes list.