Patriots
A couple new details about Julian Edelman's positive PED test emerge
Edelman is still awaiting a decision on his appeal.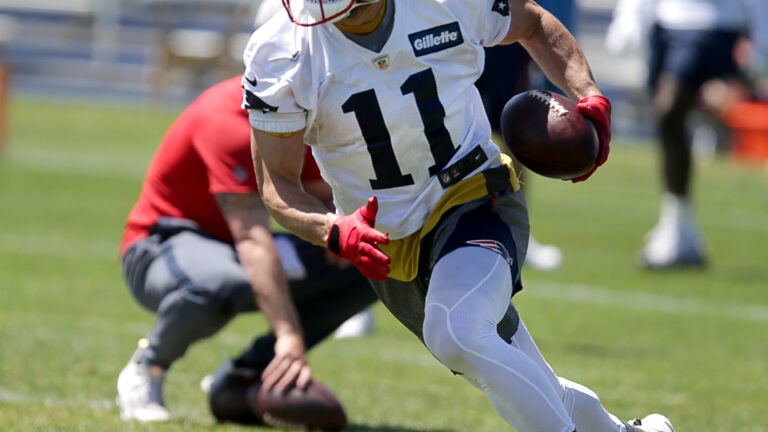 A couple of new details have emerged about Julian Edelman's positive test for performance enhancing drugs.
Edelman's "I don't know what happened'' explanation is somewhat warranted given that the substance wasn't "immediately recognizable'' and is now being analyzed, according to The MMQB.
The MMQB also reported the test came in the offseason "a couple months ago,'' ruling out a possible stimulant. (Stimulants are included in the substances of abuse policy, separate from the PED policy.)
Edelman, who is appealing his suspension, apologized on an Instagram story last week, writing, in part, "I've taken many, many tests obviously over the course of my career and nothing like this has ever happened.''
It is unclear when a ruling on the appeal might come down.
Edelman, who was sidelined last season due to an ACL tear, will lose out on nearly $1 million if the suspension is upheld: $470,588 in salary, $125,000 in roster bonuses, and $392,157 of his signing bonus goes back to the Patriots, which is mandatory for PED suspensions.
He hasn't worn a brace during the team's offseason activities, doesn't anticipate wearing one during the season, and went out of his way to praise those who helped in his rehab during a meeting with the media Tuesday.
Edelman trains with Alex Guerrero, who defended his methods Thursday night.
"I've known Julian since his rookie year and he is a phenomenal athlete who takes his training seriously — it's disappointing to hear today's news,'' Guerrero said in a statement released Thursday. "Elite athletes sometimes work with multiple coaches and health professionals as part of their training.
"Here at our facility, we take a natural, holistic, appropriate and, above all, legal approach to training and recovery for all of our clients. And anyone who would suggest otherwise is irresponsible, and just plain wrong.''