Patriots
Rob Gronkowski on Julian Edelman's pending suspension: 'It's an unfortunate situation'
"But he's a hard worker, and he'll have to speak for himself."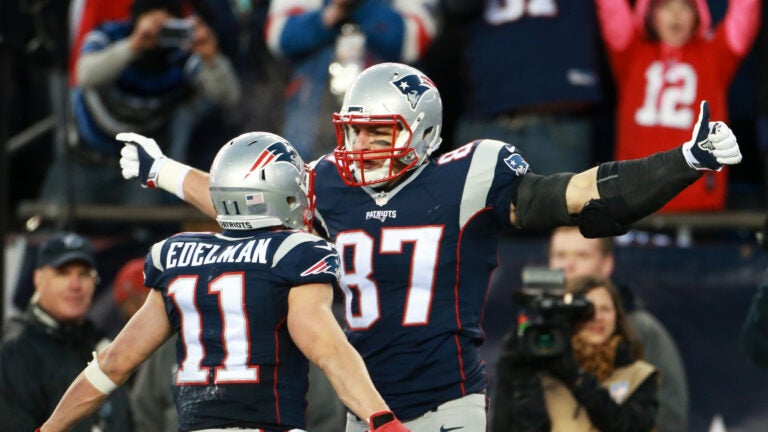 Patriots tight end Rob Gronkowski did not have much to say about teammate Julian Edelman's pending four-game suspension.
"It's an unfortunate situation," Gronkowski told NBC Boston's Kevin Walsh before taking off for the Belmont Stakes Saturday afternoon. "But he's a hard worker, and he'll have to speak for himself."
Gronkowski said he has not yet spoken to Edelman, who was issued the four-game suspension after testing positive for a performance-enhancing substance. Edelman confirmed he is appealing the decision in his apology issued Friday.
"I am very sorry — I don't know what happened," Edelman wrote.
It is unknown when a ruling would be made.
"Mistakes do happen," Gronkowski said. "I've made plenty of mistakes in my life, so I just got to learn from them. It's just a situation that we hope for the best."
The Patriots' final week of OTAs will conclude Friday, but neither Gronkowski nor quarterback Tom Brady are expected to attend, according to NFL Network's Ian Rapoport. The duo also missed the first two weeks of OTAs, but are scheduled to be back on the field for training camp — which begins at the end of July.
Both players, however, did attend mandatory minicamp.
Gronkowski told Walsh he's in "a great place," despite his reportedly strained relationship with coach Bill Belichick and dissatisfaction with his contract.
"I'm happy," he said. "I'm super happy."