Patriots
Where the Patriots rank in the leaked Madden 19 player ratings
What do the rating wizards believe is in store for the Patriots next season?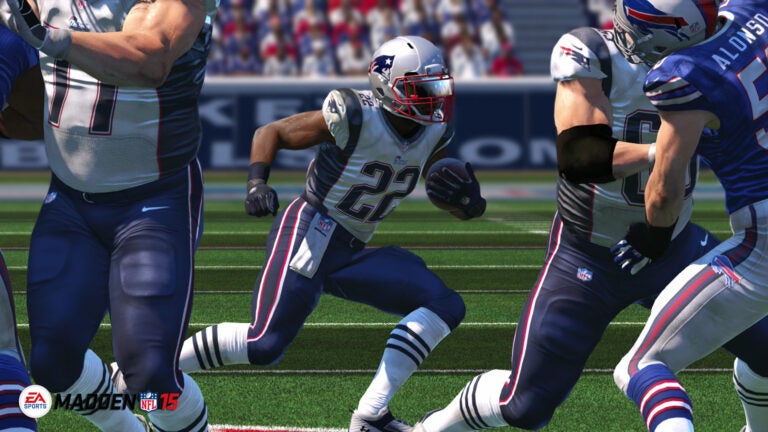 There's a video making the rounds purporting to show the player ratings for "Madden 19," the latest installment in Electronic Arts' long-running, immensely popular franchise. Whether the leaked ratings will stick when the game is released in August or not, they should still serve their most important purpose: making NFL players mad.
Players have long been upset by how the video game manufacturer grades them on their skills and athleticism — from T.J. Houshmandzadeh boycotting Madden in protest of his low rating, to Cam Newton confronting the person in charge of ratings over his speed score, to the letter someone wrote telling John Madden to "Rot in Hell" after the game gave Redskins long-snapper Ethan Albright a 53 rating.
For all the grief Madden gets, its numbers are usually not too far away. Before his rookie year began, Nathan Peterman didn't like his 72 rating and suggested it should be changed to a 91. He threw five interceptions in the first half of his first start for the Buffalo Bills.
So, what do the rating wizards believe is in store for the Patriots next season?
According to the leaked report from YouTuber Miguel Lozada, Tom Brady, who graced the game's cover last season with a 99 rating, is tied for fourth with Luke Keuchly at 97 overall. The quarterback trails three players — Aaron Rodgers, Aaron Donald, and Antonio Brown — all of whom were graded 99 overall.
Rob Gronkowski (92) took second place among Patriots, followed by Devin and Jason McCourty, at 91 and 86 respectively. Stephon Gilmore (85) rounded out the top five, with the next five spots going to Trey Flowers (85), Julian Edelman (84), Adrian Clayborn (83), David Andrews (83), and Patrick Chung (81). There was no sign of veteran linebacker Dont'a Hightower, who missed most of last season with a torn pectoral muscle.
As for the overall team ratings, Patriots fans should enjoy where the rest of the AFC East is slotted. The Jets are dead last at 72 overall, while the Bills and Dolphins are tied for the third-worst grade at 74. For the second time in five months, the Patriots (84) finished runner-up to the Eagles (90).
Here are the top-10 players in the NFL according to the leaked ratings:
Aaron Rodgers: 99
Aaron Donald: 99
Antonio Brown: 99
Tom Brady: 97
Luke Kuechly: 97
Jalen Ramsey: 96
Khalil Mack: 96
Bobby Wagner: 96
J.J. Watt: 96
Julio Jones: 96
https://twitter.com/SNFonNBC/status/1008814629684998144