Patriots
Devin McCourty adds his voice to NFL players calling for Trump's help in addressing systematic injustices
"We need your help with these injustices."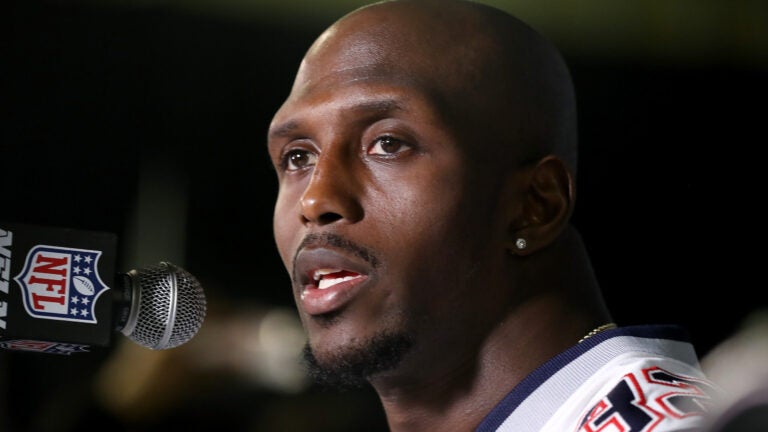 Devin McCourty called upon President Trump on Thursday to help address systematic injustices in the justice system and across American society. The Patriots safety added his voice to the words of his fellow NFL Players Coalition members, who penned an Op-Ed in The New York Times outlining a similar appeal.
The players were responding to an offer the president recently made to those who chose to protest during the national anthem. Trump asked them to send him a list of prisoners they believed were "unfairly treated by the justice system" and said he would pardon them if he agreed.
In their response, the players — Doug Baldwin, Anquan Boldin, Malcolm Jenkins and Benjamin Watson — wrote that if the president thinks he can end the systematic injustice they are protesting with a handful of pardons, "he hasn't been listening to us." The players welcomed Trump's use of his pardon power, but they also want the president to "make a real dent" in the federal prison population by eliminating life without parole sentences for nonviolent offenses and ordering the release of any drug offender over the age of 60 whose conviction is not recent.
McCourty shared the Op-Ed on Twitter, noting, "Currently over half of the women & men sentenced to die in federal prison are for non-violent offenses. Mr. President, please use your voice to promote a proactive policy to end life without parole for non-violent offenses."
In a video message, McCourty localized the appeal.
"Mr. President. In Boston, African-American families have an average net worth of $8 — a product of society's systematic exclusion of African-Americans from jobs, affordable housing, and many other opportunities to amass wealth and pass it off to their children. We need your help with these injustices," the Patriots safety said.
— Devin&Jason McCourty (@McCourtyTwins) June 21, 2018
Although he was not listed as one of the Op-Ed writers, McCourty has offered his opinion in the pages of a newspaper before. In February, he joined Jonathan and Robert Kraft in championing a proposed criminal justice reform. Gov. Charlie Baker signed a bill in April raising the age at which children can be charged in juvenile court from 7 to 12 — one of the provisions the trio had called for.
This week, McCourty, his twin brother Jason, and special teams standout Matthew Slater moderated a discussion between five candidates for the top prosecutor post in Suffolk County. McCourty said voters must elect a prosecutor who will "work with the people they represent to create a fairer criminal justice system that works for everyone."
Near the end of their New York Times Op-Ed, the four members of the Players Coalition — an advocacy group of NFL players — wrote, "Our being professional athletes has nothing to do with our commitment to fighting injustice. We are citizens who embrace the values of empathy, integrity and justice, and we will fight for what we believe is right. We weren't elected to do this. We do it because we love this country, our communities and the people in them. This is our America, our right."