Patriots
Tom Brady implies early arrival at training camp in Instagram comment
The Patriots quarterback could show up at camp ahead of schedule.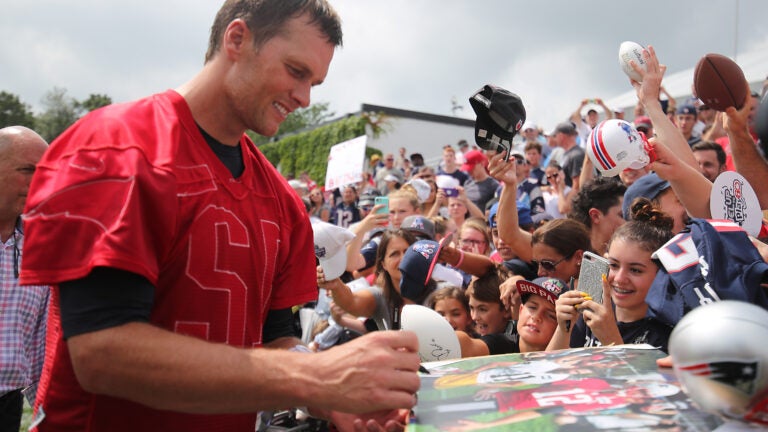 Any lingering doubts about Tom Brady's commitment to the 2018 Patriots appear to be evaporating into the New England summer sky. With a single Instagram comment on a Patriots post, Brady identified his apparent intention to not only report to training camp, but do so ahead of schedule.
When the Patriots posted an Instagram photo announcing the dwindling number of days until the start of training camp — veterans report on July 25 — Brady chimed in with his own announcement.
"2 days actually! #earlyreporters," Brady commented.
Brady notably skipped the Pats' organized team activities earlier in the offseason, but he never alluded to potentially skipping training camp.
The quarterback will turn 41 during training camp on Aug. 3.