Patriots
What Bill Belichick had to say about Julian Edelman's 4-game suspension
"Julian is a very hardworking player."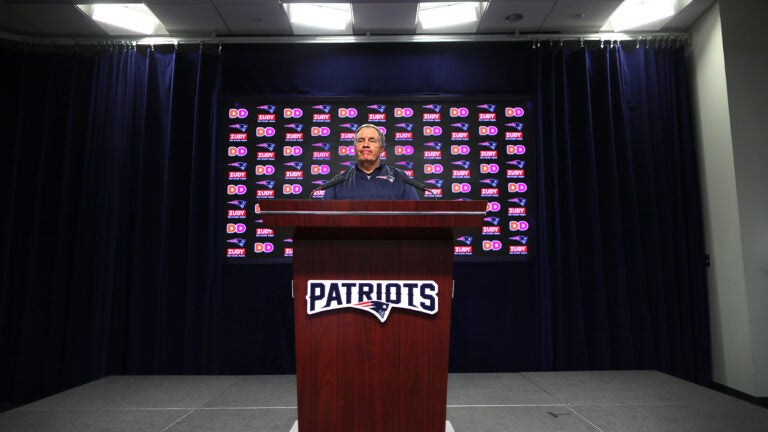 FOXBOROUGH, Mass. (AP) — Patriots coach Bill Belichick says the team has "moved on" following the announcement of Julian Edelman's four-game suspension this upcoming season for violating the NFL policy on performance-enhancing substances.
"Julian is a very hardworking player," Belichick said Wednesday. "We're all disappointed, but it is what it is. He's moved on, we've moved on, and we'll just take what we have now and do the best we can with it."
Belichick expressed disappointment Wednesday, adding his focus now is to do the best with the players he has. Edelman can practice this preseason and Belichick said he has had a good attitude since arriving early for training camp, which begins Thursday.
"He's been here the last couple days," Belichick said. "I think he's got a good attitude, a good work ethic and he'll make the most of the opportunities that he has, whatever those are."
Edelman missed the entire 2017 season with a torn right anterior cruciate ligament. The 32-year-old will miss a home game against Houston, trips to Jacksonville and Detroit, plus a home game against Miami.
He will be eligible to return to the Patriots' active roster on Oct. 1, enabling him to make his 2018 debut Oct. 4 against Indianapolis.