Patriots
Bill Belichick reiterates Alex Guerrero is not a member of the Patriots' staff
"I'm not going to get into the specifics of what our staff does and so forth."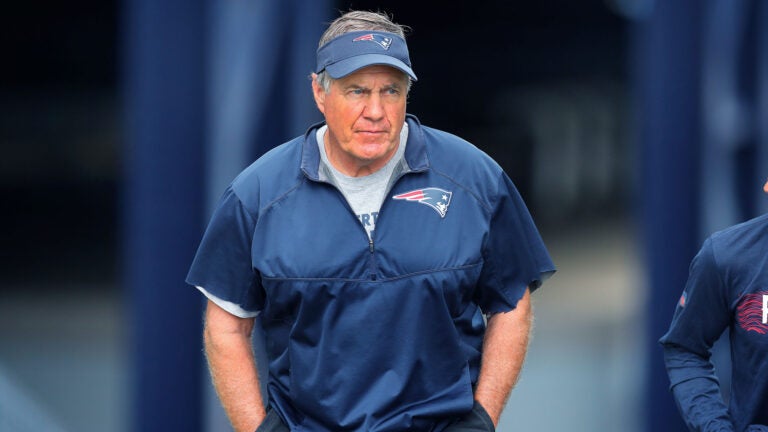 On the first day of training camp Thursday, Patriots coach Bill Belichick once again informed reporters TB12 trainer Alex Guerrero is not a member of the team's staff.
Despite treating quarterback Tom Brady and other players, Guerrero has never been an official employee of New England's medical and training staff. Other than confirming that Guerrero does not work for the Patriots, Belichick typically does not have much to say about his role with the team.
"He works with some of our players," Belichick said last September. "I think that's pretty well-documented. He's not on our staff."
Guerrero's involvement with the Patriots has reportedly been a point of contention between Belichick and certain players who visit the TB12 Sports Therapy Center (e.g. Brady and tight end Rob Gronkowski). Last December, Belichick reportedly stripped Guerrero of several privileges, including a seat on the team plane and game day credentials. Guerrero is allowed to treat only Brady out of his office at Gillette Stadium, while others interested in receiving treatment must visit him elsewhere.
When asked Thursday if there have been "any changes in terms of policy or privileges when it comes to Guerrero treating players," Belichick dodged the question. Belichick was also asked if he has any concerns about Guerrero's relationships with players, given wide receiver Julian Edelman's suspension.
He did not answer the question directly.
"We instruct all of our players the same way, and we'll continue to do that," Belichick said. "We never want to do anything that we're not allowed to do. We always want to play and abide by the rules, and we want to, at the same time, do what's best for the team. So, we'll continue to instruct all of our players that way in every area."
Edelman, another client of Guerrero, was suspended for the first four games of the regular season due to use of a performance-enhancing substance. In response to the suspension, Guerrero issued the following statement:
"I've known Julian since his rookie year and he is a phenomenal athlete who takes his training seriously — it's disappointing to hear today's news. Elite athletes sometimes work with multiple coaches and health professionals as part of their off-season training.

"Here at our facility, we take a natural, holistic, appropriate and, above all, legal approach to training and recovery for all of our clients. And anyone who would suggest otherwise is irresponsible, and just plain wrong."