Patriots
Julian Edelman takes responsibility for his PED suspension
"I'm definitely accountable for that."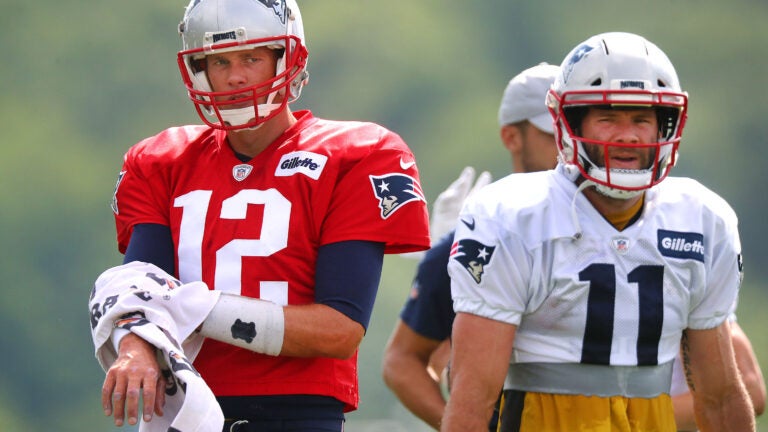 FOXBOROUGH – Patriots receiver Julian Edelman spoke with reporters at training camp on Saturday and addressed the suspension that will keep him away from the team for the first four games of the upcoming season.
"It's disappointing with the penalty and the findings,'' said Edelman, who was suspended for violating the NFL's policy on performance-enhancing substances. "I'm definitely accountable for that. But ultimately my focus is going out and trying to work my knee and get better each day. It was tough last year. Watching your team go out and play great football without you.''
Edelman declined to say what substance led to the positive test, but acknowledged he can't make the same mistake again. Edelman missed all of last season because of a torn ACL, meaning that, assuming he returns in Week 5 as planned, he'll have missed 23 consecutive games with his team.
Edelman also stood by trainer Alex Guerrero, whom he's worked with at quarterback Tom Brady's TB12 business for some time. Guerrero released a statement shortly after Edelman's suspension was first announced saying that he takes "a natural, holistic, appropriate and, above all, legal approach to training and recovery for all of our clients,'' and that athletes of Edelman's caliber often work with multiple trainers in the offseason.
"What's in the past is in the past,'' Edelman said. "I love Alex.''