Patriots
Bill Belichick isn't budging on questions about Malcolm Butler
"We're past all that."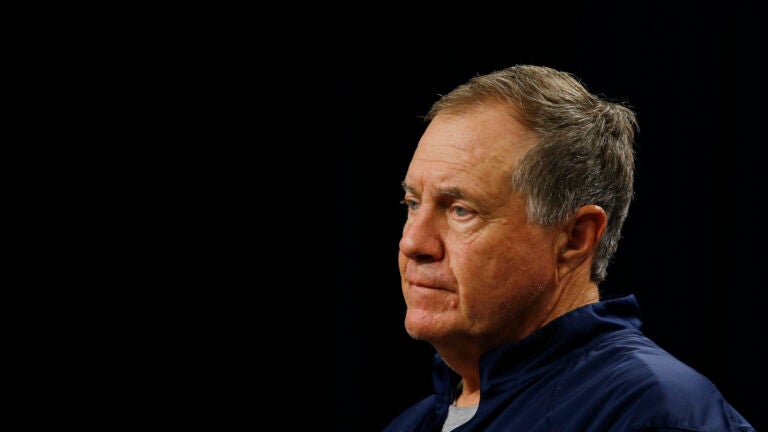 Patriots coach Bill Belichick was once again asked about his controversial decision to bench cornerback Malcolm Butler in Super Bowl LII, and Belichick, once again, did not offer much of an explanation.
"I have already addressed that question," Belichick said on WEEI's "Ordway, Merloni & Fauria" Monday. "Really what I'm focused on this year is training camp, trying to get the 2018 team better — not some other year, some other game, something that happened last year, five years ago, 20 years ago. Like, we're past all that."
Immediately following New England's Super Bowl loss to the Eagles, Belichick insisted the decision to bench Butler was "strictly football." He since has refused to publicly share any additional details surrounding the situation, despite being pressed by the media. The Boston Globe's Dan Shaughnessy, for example, was stonewalled during a press conference before the first day of training camp in July.
The media has yet to — and probably won't — receive any answers from Belichick. Players, including quarterback Tom Brady and former Patriots wide receiver Danny Amendola, seem to indicate they, too, haven't gotten any clarity. Asked if he has an "open-door policy," Belichick told OMF Monday he meets with the team every day.
"I talk to the team every day," Belichick said. "I can't think of a day that the team's been in here that we haven't had a team meeting or I haven't addressed them. If there are things to talk about, we talk about them."
Belichick was also asked about trainer Alex Guerrero's involvement with the team as well as the status of his relationship with Brady. Belichick said he has "a good relationship" with Brady, despite reports there's friction between the two. He acknowledged "any relationship is going to evolve over [a period of 19 years together]" — and that theirs has — but he said they are still doing much of same.
"I have a lot of respect for Tom," Belichick said. "We've won a lot of games together, and I hope we can win some more together. I know he feels the same way."
As for Guerrero?
"I am not going to get into the responsibilities of all the people who don't work in our organization," he said.