Patriots
What undrafted rookie Ralph Webb had to say about life on the Patriots bubble
"I'm not counting how many I get, I'm just making the ones I get count."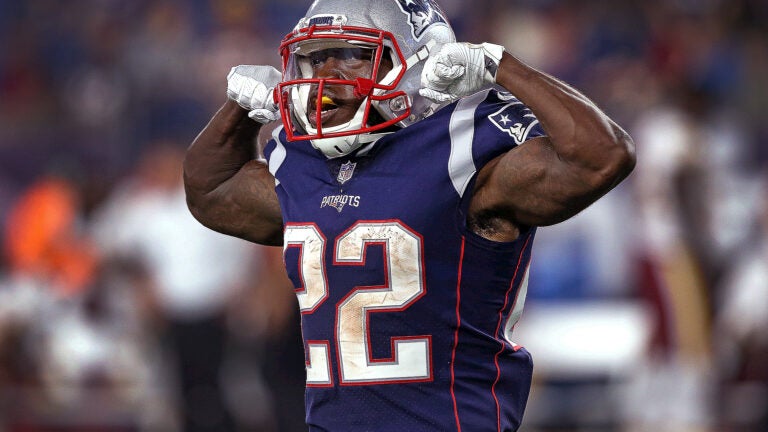 When Ralph Webb was a junior at Vanderbilt in 2015, he traveled to Australia, studying the ecosystems of the Great Barrier Reef and Daintree Rainforest. The trip was a rarity for a top Division I athlete, especially a starting running back in the SEC, but the Commodores coaches encouraged Webb to make the most of the opportunity. He did.
For Webb, studying abroad was the experience of a lifetime, and a testament to the program's focus on "life after football, life beyond football." Those memories will be nice to look back on down the road, but at the moment he has more pressing concerns than coral.
"Here, I'm just focused on learning the plays," Webb said Tuesday after Patriots practice at Gillette Stadium. "I got a long way to go. A lot of catching up."
The 23-year-old running back is fighting for a roster spot on one of New England's most competitive position depth charts. Webb pointed to James White, Rex Burkhead, Mike Gillislee, and Brandon Bolden as players who are showing him the ropes in Josh McDaniels's offense.
"Those guys have real experience and they've done a great job catching me up to speed. So I don't have a lot of free time right now," he laughed.
Along with the veterans, Webb also has to contend with first-round draft pick Sony Michel and offseason addition Jeremy Hill. The crowded backfield could mean he ends up on the outside looking in when Bill Belichick trims his roster to 53 men on Sept. 1, but Webb isn't looking ahead.
"I'm not worried about what happens," he said. "Whatever happens is meant to be so I'm just making the most of my opportunity and putting myself in the best position to control what I can control."
Webb noted that there are a lot of people who don't get the chance to play football for a living, so he takes the entire experience as a blessing and aims to have fun every day.
There was plenty of fun to be had during his first game in a Patriots uniform, when he reached the end zone four times (two TDs, two 2-pt conversions) against the Redskins in the preseason opener. Last week saw a quieter outing for the undrafted free agent, who was limited to 15 yards on five carries by the Eagles defense.
On Friday night, he'll have a third chance to impress the Patriots coaching staff. Webb's focus will be on executing all the assignments the team demands of its running backs, from picking up the edge on pass plays to running the ball to catching passes out of the backfield.
No matter how many times his number is called in Carolina, Webb plans to seize each moment.
"Make the most of the opportunities," he said. "When you get 'em, just make the most of them. I'm not counting how many I get, I'm just making the ones I get count."