Patriots
What Tom Brady had to say about his new helmet
"Hopefully, the helmet provides more protection."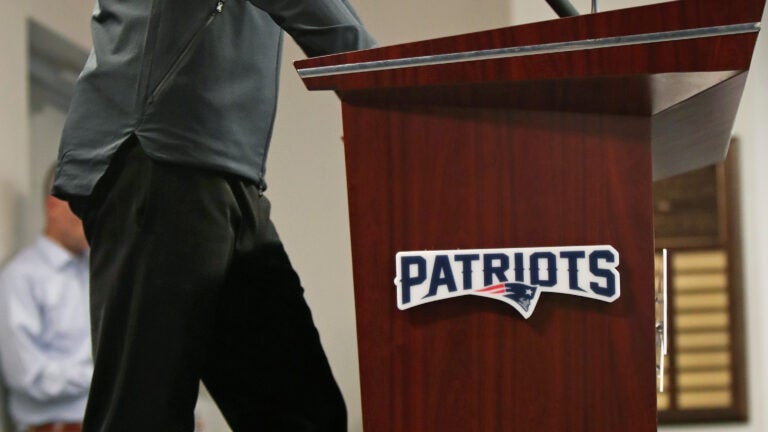 FOXBOROUGH — There's something different about Patriots quarterback Tom Brady.
"Oh my god, it's just hard to look at him in that helmet," Patriots color commentator Scott Zolak said during the WBZ broadcast of New England's second preseason game last week. "He just looks like another guy."
Brady is one of several NFL players who had to change their helmets by the start of the 2019-20 season after 10 styles were banned by the league for performing poorly in laboratory research testing impact severity. Players may continue to wear the banned styles during the upcoming season, but Brady has already traded his Riddell VSR-4 for the Riddell Precision Fit SpeedFlex.
The transition has been relatively smooth for Brady, who admitted last week he was initially "very resistant" to the switch. Brady said Wednesday there are just a "few little tweaks" he'd like to make, but, otherwise, things are off to a good start.
"For the most part, it's really comfortable," he told reporters before practice at Gillette Stadium. "I asked the guys, I said, 'Do I look any younger or faster in it?' They said, 'Yes,' so I feel like I might keep it."
One of the features Brady would like adjusted is the helmet's facemask.
"You've seen something a certain way for a long period of time, so I like as much vision as possible with the peripheral vision," he said. "It's all important — it all matters — so, yeah, just making sure it's kind of similar to what the experience has always been. Like I said, there are still some tweaks to go, and I'm working it out."
The Riddell Precision Fit SpeedFlex ranked third in the NFL's list of helmets that best reduce impact severity. Brady has never been formally diagnosed with a concussion, though his wife, Gisele Bündchen, said in a May interview he has suffered multiple, including one during the 2016-17 season.
"Hopefully, the helmet provides more protection," Brady said Wednesday. "I've been wearing a very old helmet for a long period of time, but it's worked pretty well, too, so that's why I haven't been — I've been a little hesitant to change."