Patriots
Rob Ninkovich recalls the night Rob Gronkowski realized his house got robbed
"He's just like, 'Yeah.'"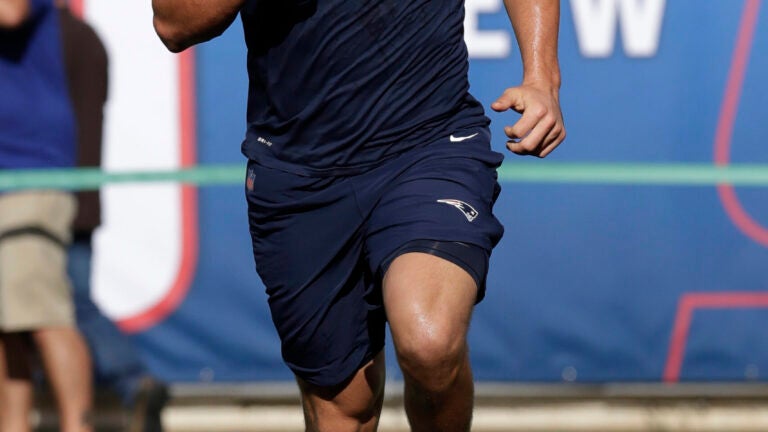 Former Patriots linebacker Rob Ninkovich was at tight end Rob Gronkowski's house the night Gronkowski realized his Foxborough home had been burglarized.
"You were the guy that answered the door when all the TV people were there," color commentator Scott Zolak said during Thursday night's WBZ broadcast of the Patriots-Giants preseason game. "You were holding a beer in your hand."
"I was there," Ninkovich confirmed. "I was going to the store, and Rob said, 'Yo, this is Gronk. Come over.' I'm like, 'OK, I'll come over.' Then he's like, 'Yo, someone broke in my house and they just stole some stuff." I was like, 'My gosh. Are you serious?' And he's like, 'Yeah. Yeah, they did.'"
"You know how he says 'yeah' — he's just like 'yeah' — like he's going to say more and he doesn't?" Ninkovich continued. "He's just like, 'Yeah.' Then it was cool. We hung out for a little bit, and he showed me where he broke in. It was entertaining. That was it. I went home and told my wife."
The day following the Patriots' Super Bowl loss, Foxborough police chief William D. Baker confirmed several reports that Gronkowski's Foxborough home had been robbed. Baker said the burglary occurred while the team was in Minnesota for Super Bowl LII. Three local men were later charged for the incident.
Police were able to recover some of the stolen items, including an Apple Watch, Rolex watch, and rare coins from the 1800's.
https://vimeo.com/287542195