Patriots
Five-year contract reportedly among reasons Josh McDaniels stayed with Patriots
The deal makes McDaniels the NFL's highest paid coordinator.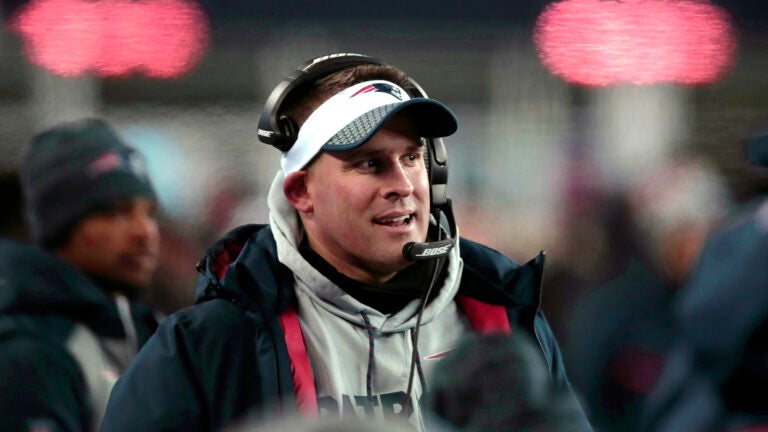 FOXBOROUGH –Josh McDaniels landed a five-year contract from the Patriots, one of the reasons the offensive coordinator did an about-face on the Colts' head coach job, according to an NFL Media report.
The extension was hammered out during a meeting with team owner Robert Kraft and Bill Belichick shortly after the team returned home from Super Bowl LII. McDaniels had one year left on his Patriots contract when he accepted the Indianapolis post.
According to the report, the deal makes McDaniels the NFL's highest paid coordinator, with one of the years worth more than $4 million.
"I wasn't 100 percent sure what the future was. I just hadn't had any clarity on that,'' McDaniels told the Globe exclusively in March in his first public comments since deciding to stay in New England. "So, where did I fit it? Were there any plans? I just didn't have much clarity on what my role was here moving forward.''
Those questions and more were answered during the sit-down.
"Once I heard from Robert and Bill on that Tuesday, it just gave me reason to pause and consider this whole situation,'' said McDaniels, who said he was given no guarantees about future positions in the New England organization.