Patriots
What Patriots players had to say about the Josh Gordon trade
"We all know what type of player he is."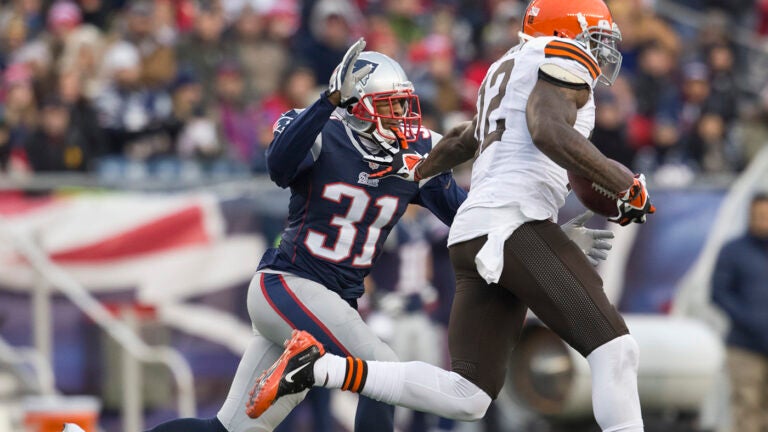 The trade of Josh Gordon from the Browns to the Patriots was just breaking on Monday afternoon. And while New England players were – as ever – brief in their remarks and speculation about Gordon's potential with the team, a few shared some thoughts.
"It's obviously known that he's a freakish athlete," said fellow Patriots receiver Phillip Dorsett. "We see what he does when he's on the field, so I guess I'll leave it at that, for now."
Gordon faced the Patriots during his best season in 2013. In that game (which the Patriots won in slightly miraculous circumstances, 27-26), Gordon caught seven passes for 151 yards and a touchdown against Aqib Talib.
"He had a lot of yards, I do remember that," said Patriots safety Duron Harmon. "He had a breakaway slant against Talib that showed the speed and athleticism. [He] had a lot of good catches with Talib all on him. I mean, we all know what type of player he is. Hopefully, he comes here and does a lot of those plays for us."
https://twitter.com/Patriots/status/1041838713272258560