Patriots
Julian Edelman reportedly trained at the Celtics' practice facility during his suspension
He also played ping pong with Gordon Hayward.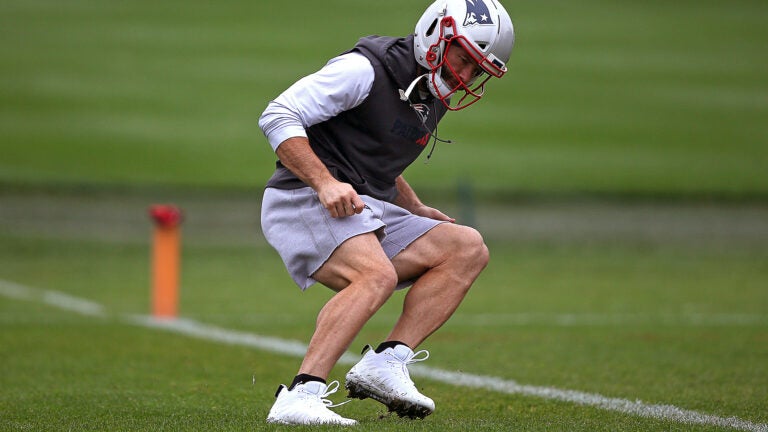 The Celtics aren't the only ones enjoying their state-of-the-art new practice facility.
While point guard Kyrie Irving and forward Al Horford were organizing pickup games, Patriots wide receiver Julian Edelman reportedly trained at the Auerbach Center, too. Banned from practicing at Gillette Stadium and contacting Patriot personnel during his four-game suspension for performance-enhancing drugs, Edelman spent several September mornings working with the Celtics' training staff and using the weight room, according to ESPN.
He also managed to squeeze in some ping-pong games with forward Gordon Hayward, who was a talented tennis player in high school.
"He's a good player," Hayward told ESPN. "I haven't played against someone who moved like he did when he played. He was all over the place and low to the ground."
During his suspension, Edelman also frequently worked out with former Patriots linebacker Rob Ninkovich as well as a group that included former Patriots wide receiver Jordan Matthews at Boston College. One of the points of emphasis during his sessions was conditioning — something he said wasn't 100 percent during training camp. According to NFL Network, Edelman did not work out at the TB12 Sports Therapy Center, as he did during his rehab for his torn ACL last season.
The 32-year-old returned to the Patriots Monday and is expected to play against the Indianapolis Colts at Gillette Stadium Thursday night.