Patriots
Brock Holt asked Bill Belichick if he was going to put pants on
"Thanks for having us."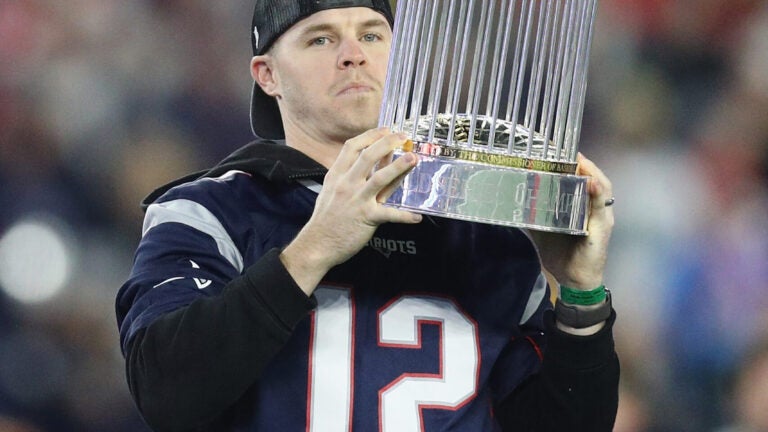 For once, Bill Belichick's hoodie wasn't the part of his attire drawing attention.
The Red Sox visited Gillette Stadium on Sunday night, showing off their newly acquired World Series trophy before the Patriots took on the Packers. Brock Holt was part of the Boston championship delegation, and the versatile utility man showed that his talents extend to stylist when he met the New England head coach.
"Are you gonna put pants on?" Holt asked Belichick, who was wearing shorts before kickoff.
"You gonna put pants on?"

Brock with the burning questions for BB. pic.twitter.com/sI0r5p5TXf

— Boston Red Sox (@RedSox) November 5, 2018
With the temperature in the low 40s, Belichick answered in the affirmative.
"Nice man, pleasure," Holt responded. "Good to meet you, man, thanks for having us."
Belichick wasn't the only Patriot that Holt encountered on Sunday. The 2015 All-Star also greeted Tom Brady, with whom he shares a jersey number.
https://twitter.com/RedSox/status/1059275442300035072