Patriots
Josh McDaniels is reportedly open to head coaching jobs
Could he be an option for the Browns?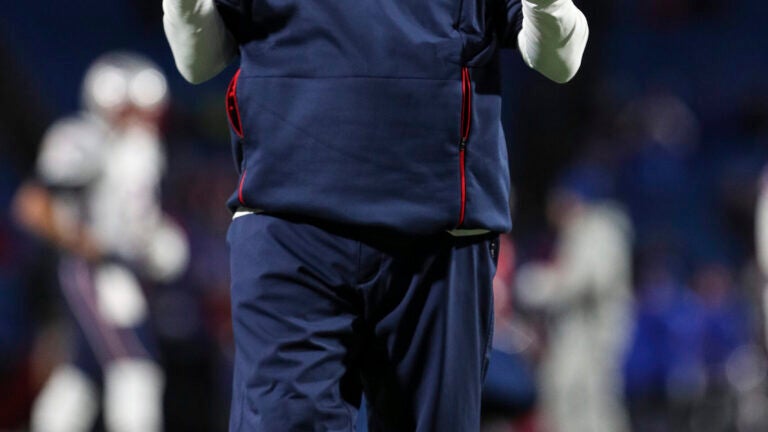 Could Patriots offensive coordinator Josh McDaniels once again be on the move?
NFL Network's Ian Rapoport included McDaniels in his short list of prospective candidates to become the next head coach of the Cleveland Browns, who fired Hue Jackson Monday. McDaniels had accepted a head coaching position with the Indianapolis Colts after Super Bowl LII, but the 42-year-old backed out of the gig the night before his scheduled introductory press conference.
"I'm told he is open to potential head coaching opportunities," Rapoport reported on "NFL GameDay" Sunday morning.
It seems unlikely McDaniels would leave New England, given the fallout from his about-face last season. He has said repeatedly no promises came with his decision to return, though he reportedly received a five-year contract that would make him the league's highest-paid coordinator.
Other individuals Rapoport also named as possible replacements were Oklahoma's head football coach Lincoln Riley, Minnesota Vikings offensive coordinator John DeFilippo, and Green Bay Packers head coach Mike McCarthy. Rapoport said he expects Browns general manager John Dorsey to "handle the search himself" and "move very secretly."
https://twitter.com/RapSheet/status/1059093599827189761