Patriots
Julian Edelman apologizes after the Patriots' 34-10 loss to the Titans
"I'm sorry."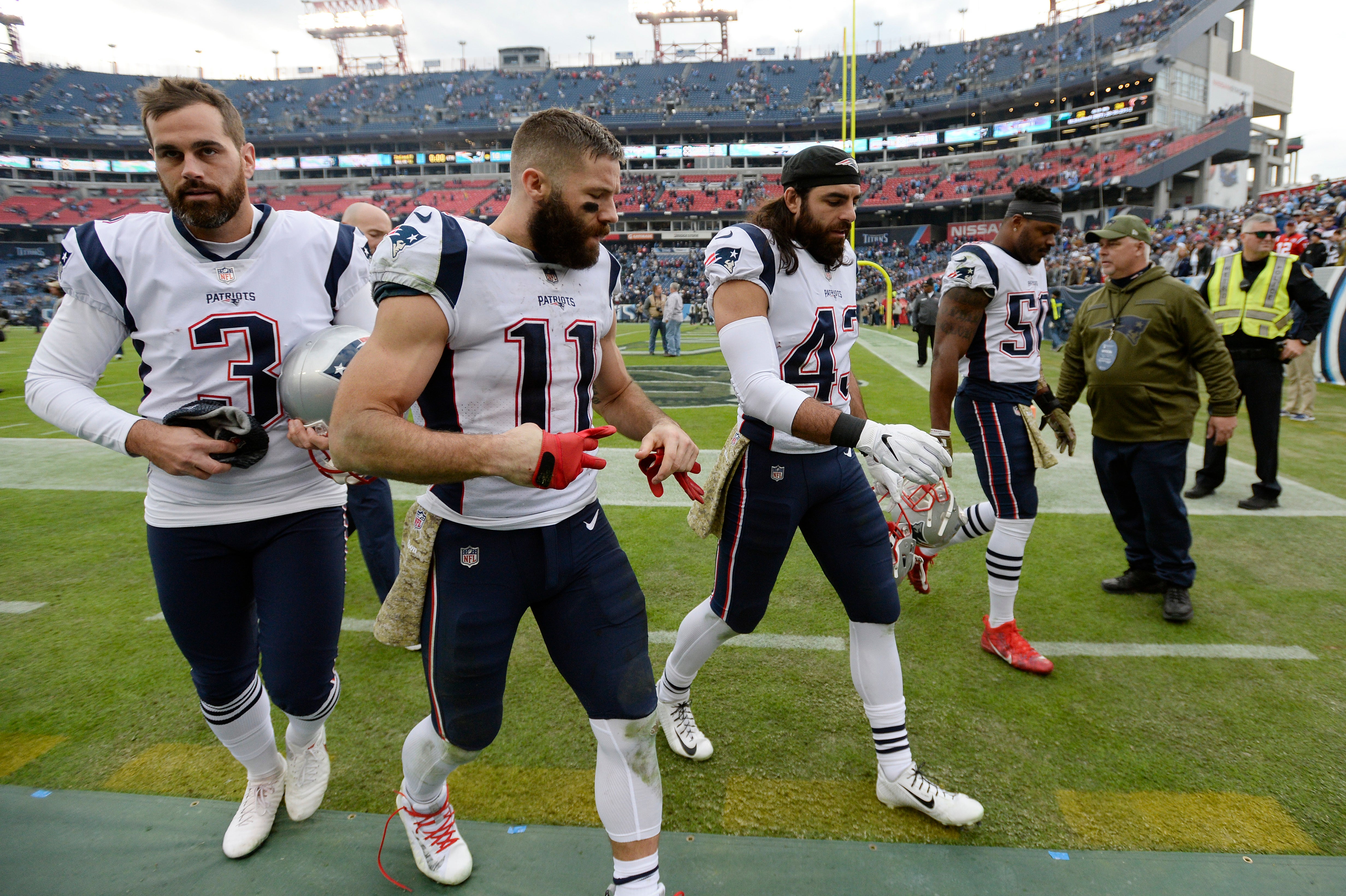 Patriots wide receiver Julian Edelman issued two apologies Sunday afternoon.
The first was to the large contingent of Pats supporters that had made the trek to Nissan Stadium — only to watch New England fall to Tennessee Titans, 34-10.
"I'm sorry we disappointed some of the fans that were out here for us," Edelman said after his team's uninspiring outing. "They were heavily populated here. But we've got to go back to New England and get back to work."
The second was to the group of reporters, assembled by his post in the visitors' locker room, that was peppering him with questions about the loss.
"I'm not in a good mood, guys," Edelman said to close the five-minute scrum. "I'm sorry. I'm sorry for being an a-hole. But we got outplayed."
Against the Titans, Edelman recorded nine catches on 12 targets for 104 yards before visiting the locker room during the fourth quarter. He was ruled questionable to return with an ankle injury. The 32-year-old, who had been limited in practice Wednesday and Thursday before returning to full participation Friday, did not have an update on his condition after the game.
"It's going to be a long ride home," Edelman said.
The Patriots enter their bye week with a 7-3 record.
Up next are the New York Jets on Nov. 25.
"You better learn from a game like this because the weeks get harder and harder," Edelman said. "You're going into that bye week with a dirty taste in your mouth. You can either do well from it or you could tank it. … It's up to us."