Patriots
Rex Burkhead had a very valid excuse for being late to practice
Welcome, Jett.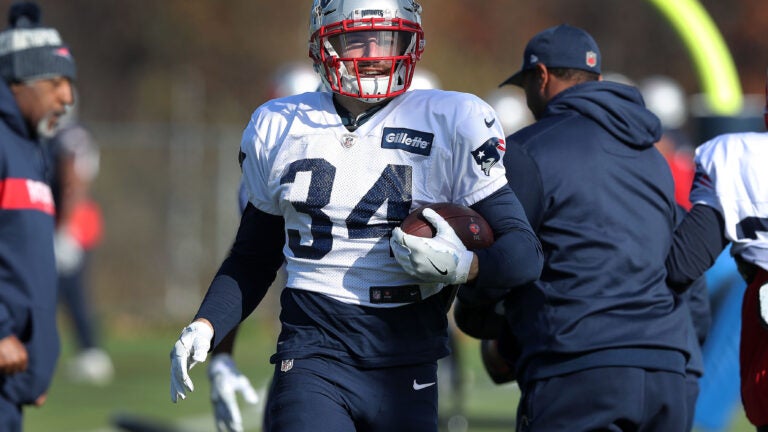 Patriots running back Rex Burkhead was initially one of two absences at Gillette Stadium Tuesday afternoon, but the 28-year-old later did, in fact, practice and was spotted strolling through the locker room following the afternoon session.
So, why was Burkhead tardy?
He was running late due to the birth of his son, Jett. Given that Burkhead's wife of almost five years, Danielle, was 39-weeks pregnant, the couple had been anticipating the arrival of their baby boy to happen any day now.
Patriots fans can breathe a small sigh of relief, for Burkhead's nonattendance could have been meant the 5-foot-10 back had suffered a setback. Burkhead is working his way back to the field after suffering a neck injury during the Patriots' Week 3 contest against the Detroit Lions. He exited the game and was placed on injured reserve in the days following the 26-10 loss.
Burkhead returned to practice Nov. 8 and, if activated to the 53-man roster, is eligible to return to game action as early as New England's Week 13 contest against the Minnesota Vikings. He would provide some needed depth in the backfield, joining captain James White and rookie Sony Michel.
Burkhead's participation Tuesday makes tight end Dwayne Allen the lone absence at practice. Allen is expected to miss a few weeks with a knee injury suffered in the Patriots' loss to the Tennessee Titans.