Patriots
Robert Kraft says he's 'flattered' that teams are pursuing Josh McDaniels
"I'm actually flattered that people are after our people."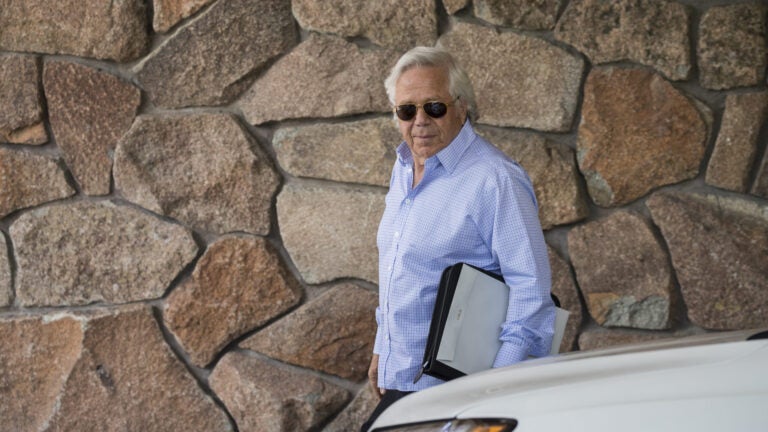 Patriots owner Robert Kraft took a page out of coach Bill Belichick's media playbook when asked about the latest head coaching rumors involving offensive coordinator Josh McDaniels.
"I care about winning Sunday," Kraft told the Boston Herald's Karen Guregian Tuesday night. "That's what really what I care about."
Kraft acknowledged the buzz, however, saying he's "flattered" by the interest from other organizations. McDaniels has been floated as a potential candidate for the vacancies with the Cleveland Browns and Green Bay Packers.
"We have good people," Kraft told Guregian. "I'm actually flattered that people are after our people."
McDaniels said during a conference call Tuesday he doesn't pay too much attention to the head coaching rumors. Echoing Kraft's sentiment, he said he's more focused on the week and opponent at hand.
"I don't really worry about the future,'' McDaniels told reporters. "Honestly, each week is a tremendous challenge. We try to stay in the moment."
As for whether he still might want to be a head coach at some point in the future?
"If that's in the cards for me, then that's great,'' he said. "I've said that before. But again, I'm not worried about that right now.''
After joining the Patriots in 2001, McDaniels accepted his first head coaching job with the Denver Broncos in 2009. He was fired in the midst of his second season. McDaniels then returned to New England in 2012 and has since remained as offensive coordinator. After Super Bowl LII, he accepted a head coaching job with the Indianapolis Colts but backed out of the gig the night before his introductory press conference. McDaniels has reiterated no promises came with his decision to return, though he reportedly received a five-year contract.