Patriots
Trent Dilfer says Steve Belichick 'got in my face' after Super Bowl win
"He must not have heard the 30,000 apologies that I made in owning the stupidity of my comments in the media."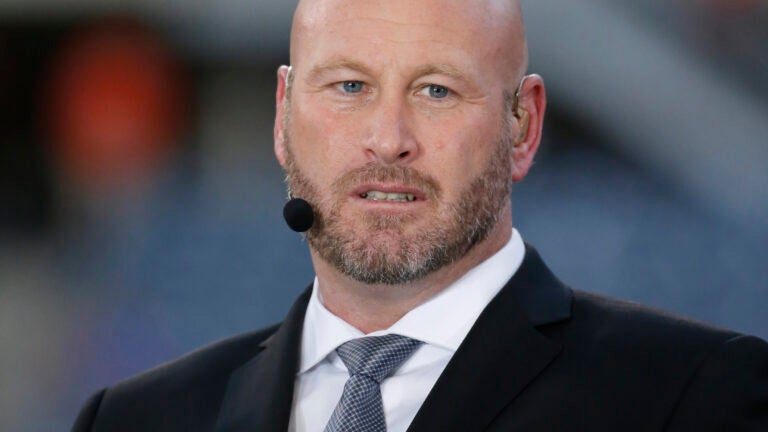 Since Trent Dilfer, assessing the Patriots after an infamous 41-14 loss to the Chiefs in 2014, asserted on ESPN that, "They're not good anymore," he's seen New England make four of the last five Super Bowls.
Needless to say, the former quarterback – then an ESPN commentator – has endured more than a few reminders of how wrong his statement was. Yet only once was he directly confronted about the comment by a member of the Patriots.
As Dilfer explained in a Thursday morning interview on WEEI's "Mut & Callahan," Bill Belichick's son, Steve – the Patriots' safeties coach – approached him following New England's victory in Super Bowl LI (more than two years after Dilfer's comment).
"The only encounter I had – and I understood it – was on the field after the game against the Falcons [Super Bowl LI]," Dilfer told WEEI. "That Super Bowl, with the great comeback and the late win. Bill's son got in my face and was pretty adamant reminding me. He must not have heard the 30,000 apologies that I made in owning the stupidity of my comments in the media. That was really the only grudge, I guess."
For Dilfer, who was let go by ESPN in 2017, most football fans have moved past the erroneous assertion.
"Not as much as it was the first couple of years," when asked about if he still gets reminded of it. "I mean I owned it early on, I obviously have apologized a million different times. I made fun of myself for saying it. I don't know what more I could do. But there are still people that maybe didn't hear it, or just want to keep piling on."
"I usually own it and just say," Dilfer added, "'Hey, thanks for reminding me of my proudest moment.'"
Dilfer acknowledged his mistake within weeks of originally writing off the Patriots in 2014. In his view, it comes with the territory as a TV analyst.
"Obviously a big mistake that I made that I regret, but everybody's done it that's been on national TV."
The 31-year-old Belichick's action has been the exception among Patriots' reactions. Dilfer credited players, and Tom Brady in particular, with remaining easy to work with during his ESPN tenure post-2014.
"I was around the Patriots a lot actually, for Monday Night Football," Dilfer explained. "Obviously they're on often, and everybody was great. I've known Tom forever. His sister and I went to college together, so we go way back. He was always great."