Patriots
Bill Belichick praises Patrick Chung for his versatility and dependability
He called him durable, well respected, and tough.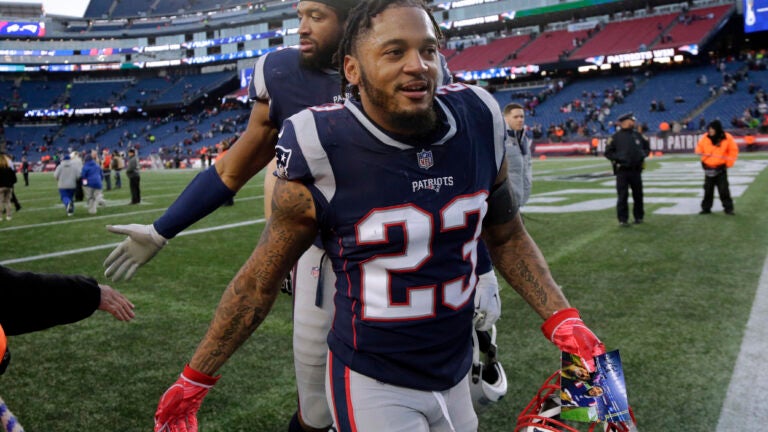 When hearing that head coach Bill Belichick admires his leadership qualities, Patrick Chung notes that he appreciates the compliment but reminds everyone he's "just playing ball."
"I'm more of just a play ball, do my thing, and show you how the ropes are then talking and doing all that stuff," the Patriots strong safety told reporters Thursday. "What I've been coached my whole career was just if you work hard, people are going to follow."
That approach has paid dividends for Chung, who is serving as a Patriots captain for the first time in his ninth season with the team. He said his focus is on doing whatever the coaches ask him to do, with maximum effort, and he believes everything else falls into place.
Chung said he tries to put pressure on other players to work harder, yet do so in a way that's productive for everyone. Belichick praised him for his experience, confidence, and versatility – noting that Chung is in tremendous condition so he can go all day without wearing down.
"He works with everybody, so he works with the corners, the safeties, the linebackers,' Belichick told reporters. "He even gets involved with the defensive linemen because of his proximity to the line of scrimmage on a lot of plays. He's involved in the kicking game. Really, he's played in every phase of the kicking game for us – punt, punt return, kickoff, kickoff return. He's a very dependable player."
Bill Belichick Live Press Conference 1/24: https://t.co/y7Psqc9wE6

— New England Patriots (@Patriots) January 24, 2019
Belichick called Chung a "great role model," also noting that he's durable, well respected, and tough.
When asked if he appreciates the chance to play in the Super Bowl more now that he's over 30, Chung, 31, offered a quippy reply in return.
"You're calling me old, bro," he said. "No, I appreciate it man. "There's a lot of players that have never gotten to this game or even been to a playoff game. It's definitely a blessing because I am 30, thanks for reminding me – 31, by the way – so you're going to want to cherish these moments because they might not come again."
Patrick Chung Live Press Conference 1/24: https://t.co/W4qZln2vl4

— New England Patriots (@Patriots) January 24, 2019
Chung is excited for next Sunday's matchup, but he knows the Los Angeles Rams present several challenges. He credited the Rams for disguising what they're doing on offense and having versatile playmakers, but he said the key is simply being in the right spot at the right time and making plays.
He believes the Rams have "definitely gelled" and are an explosive team, and his focus is on doing whatever he can to help the Patriots achieve a different end result than last year.
"I mean, last year was last year," Chung said. "It is what it is. We played 20-something games. Just we didn't like that feeling, so hopefully we don't get that feeling again."