Patriots
How to watch, stream, and listen to the 2019 Super Bowl
Tom Brady and Bill Belichick go head-to-head with the Rams' Jared Goff and Sean McVay on Feb. 3.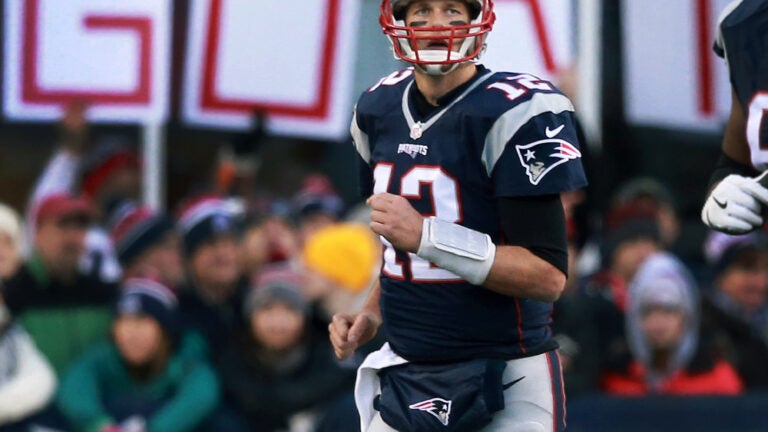 The Patriots (13-5) take the field one last time in the 2018 NFL season in Super Bowl LIII against the Los Angeles Rams (15-3) at Mercedes-Benz Stadium in Atlanta, Georgia. Even though ticket prices are reportedly lower than in years past, it's a hefty price to see a perpetually most-watched event of the year in person.
In case you are not headed to Atlanta to see Tom Brady and Bill Belichick pursue their sixth championship together against the franchise the Patriots secured their first championship against 17 years ago in Super Bowl XXXVI, here's how to tune in to the Super Bowl on Feb. 3.
Basic info:
Who: New England Patriots (13-5) vs. Los Angeles Rams (15-3)
When: Sunday, Feb. 3, 6:30 p.m. E.T.
Where: Mercedes-Benz Stadium, Atlanta, Georgia
Television:
Network: CBS
Boston affiliate: WBZ-TV Channel 4
Play-by-play: Jim Nantz
Analyst: Tony Romo
Sideline reporter: Tracy Wolfson
Streaming:
You can stream the game through CBS Sports' website, CBS All Access, and the CBS Sports app on phones, tablets, and connected TV devices.
(Note: these streaming services are all subscription-based, but they each allow a free trial period if you only want to use it for Super Bowl LIII).
Radio:
Local: 98.5 FM The Sports Hub (List of affiliate stations)
Play-by-play: Bob Socci and Scott Zolak
National: Westwood One (Find your station here)
Sirius: XM 88, XM 468 (Spanish)