Patriots
Tom Brady says there's 'zero' chance Super Bowl LIII will be his last game
In an exclusive interview with ESPN, he reiterated that his goal is still to play until age 45.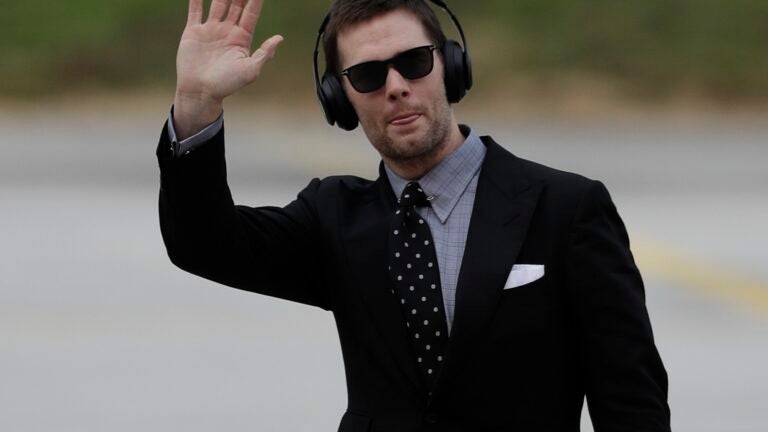 Patriots quarterback Tom Brady has heard variations of the same question so many times now, he's getting creative with his responses.
When ESPN's Jeff Darlington asked Brady if there's any chance Super Bowl LIII could be his last game, the 41-year-old didn't say a word. Instead, he answered with a gesture, simply curling his hand into a zero and grinning. While five fingers — one for each ring — has become a welcome sight for Patriots fans, the zero was yet another reminder that the dynasty is showing no signs of slowing down.
A sampling from our @ESPN interview with Tom Brady, including his explanation into why there is a "zero" percent chance he'll retire after this game no matter the outcome. pic.twitter.com/HpLQbLH7Yn

— Jeff Darlington (@JeffDarlington) January 27, 2019
When Brady held up the number, Darlington requested that he say it out loud for further confirmation.
"There's zero, yeah. There's zero," Brady told Darlington. "I've said that for a long time. I feel like I'm asked that a lot, and I feel like I repeat the same answer, but no one wants to believe me."
Darlington quipped that he felt like an AFC East coach asking him, "Are you sure this is not the end?" and Brady reminded him that no, it's not.
"I've set a goal for myself at 45," Brady said. "Like I said before, it's very hard to make it that far. I know how hard it was this year, and the commitment it takes. Hopefully, I've learned from some of the things that happened this year to be better next year, but every year is tough."
Darlington then inquired about what would stop him from playing, and Brady said he can't pinpoint any specific factors now, but he expects he'll know when the time is right. Brady believes that when he's felt like he's "had enough," that will mark the end.
"I don't quite feel like that yet," he told Darlington. "I've still made a lot of improvements, and I still feel like I can continue to do it at a championship level. I think that's where I was at before, and that's still where I'm at now."
Brady then elaborated on this year, comparing it to 2001 in that the Patriots had to "fight and claw" their way to this point. He said the trajectory of a season is never linear, noting that in 2007 and 2010 he thought they had a great chance, but they came up short. He added that losses sometimes help him learn more than wins and said the key is to not get discouraged. As he explained it, losses happen, but it's important to not let one setback spiral into two, or two into three.
"You've got to believe that you can do it," Brady said, "and I think the team has a lot of poise."