Patriots
Julian Edelman named Super Bowl MVP
He finished with 10 receptions for 141 yards.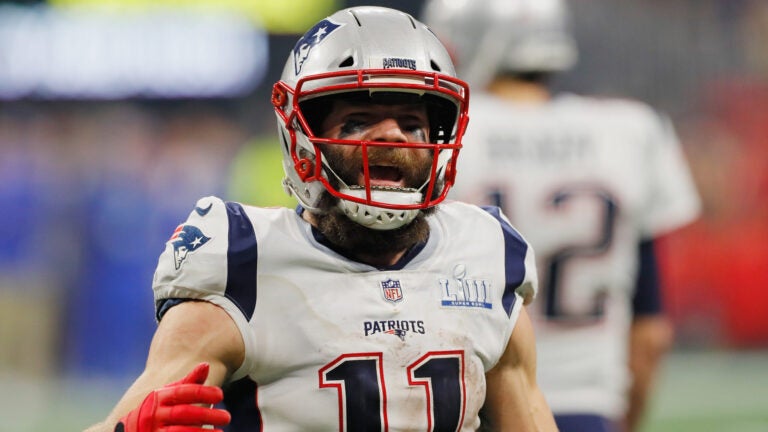 Receiver Julian Edelman was named the most valuable player of Super Bowl LIII on Sunday.
Edelman had 10 receptions for 141 yards in the Patriots' 13-3 victory over the Rams. Eight of his catches went for first downs.
Edelman became only the third Patriots player to win a Super Bowl MVP award. Tom Brady and Deion Branch are the others.
This story will be updated.
https://embed.sendtonews.com/oembed/?SC=alSDPwU6qB-494437-8402&autoplay=off&sound=off&V=2&format=json