Patriots
Super Bowl LIII had the lowest scoring first half in decades
The Patriots and Rams totaled just three points, though it actually isn't the record for fewest points in a Super Bowl first half.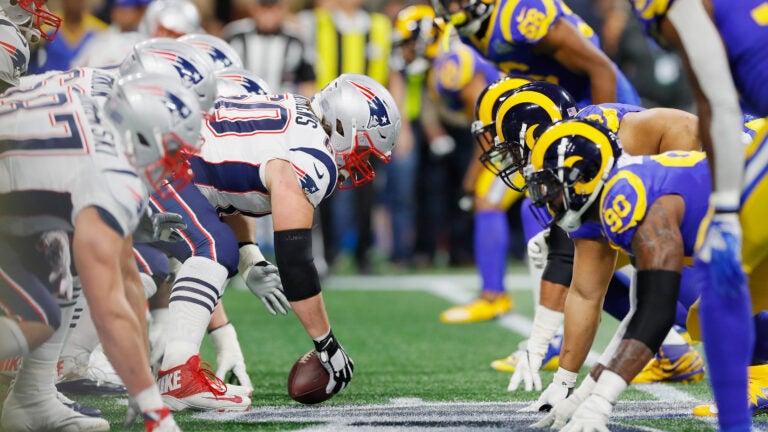 In all of the discussion of Super Bowl LIII, few predicted what happened in the first half.
The Patriots and Rams, two of the NFL's best offenses, were held to a combined three points. It marked the lowest point total in the first half of a Super Bowl since 1975. In that game (Super Bowl IX), the Steelers managed just a safety in the first half to lead the Vikings, 2-0.
In the end, the Steelers won Super Bowl IX, 16-6.
Flashing forward to 2019, Tom Brady's first pass of the game was intercepted by Rams cornerback Cory Littleton. Brady would finish the first half 15 of 25 for 160 yards.
Rams quarterback Jared Goff was also stymied, completing just five passes (5 of 12) for only 52 yards.
Patriots kicker Stephen Gostkowski, who missed his first attempt of the game (from 46 yards), managed the only points of the half to put the Patriots in front with a 42-yard field goal.
The best photos from the Super Bowl:
[bdc-gallery id="11672801″]