2019 Super Bowl
Tom Brady's former boss reminisces about Brady's days as a Merrill Lynch intern
"If you're a mother, you love to have him as your son."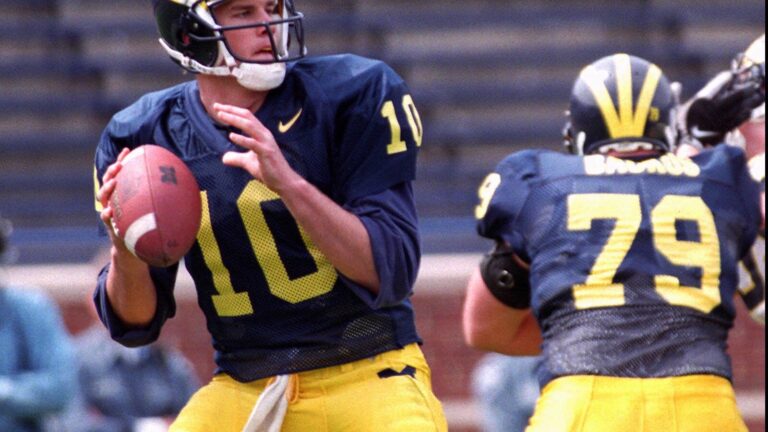 Before he earned the nickname "The GOAT," before he won his first Super Bowl, and even before he joined the Patriots, Tom Brady was a college intern at Merrill Lynch in Michigan.
His former boss, Oliver Owens, spoke with Martha MacCallum on FOX News Channel's "The Story" and shared that Brady was the most well-liked intern he's ever had.
"He worked hard," Owens told MacCallum. "You know, he never complained. He was always on time. He never left early. You know, just had a great attitude."
When Owens's mother died in October 1998, he said Brady brought him a sympathy card to send his regards. Brady told Owens to let him know if there was anything he could do to help.
"I thought what 21-year-old kid, you know, takes the time to do that?" Owens said. "I was totally impressed. Still touched by it."
Brady's potential intrigued Owens right away, and Owens expected him to have a bright future in finance – not football. He essentially told Brady he was "a dime a dozen" and a "clipboard holder."
"Oops," Owens said in the interview, acknowledging his poor foresight.
Now he clarifies those comments were meant as compliments. The remarks may seem out of place, and Owens – who was quick to laugh about his misjudgment – perhaps wishes he had used different words at the time.
"I could see him in a board room," Owens said. "I could see him leading charges, just like he does on a football field. And I thought that was his greatness. And football was less so. I didn't mean that he was like a dime a dozen, just kind of so-so and wouldn't amount to much. I mean, he was smart, great talent. So, it comes off a little bit rough."
He also noted that Brady has been watching what he eats for quite some time. Most of the interns, Owens said, would be "face down over cheeseburger and fries with a Twinkie pack."
Brady, however, would opt for a chicken pita sandwich, squeeze some lemon on it, and add a little pepper for good measure.
Owens said Brady was one of the most thoughtful "kids" he had ever been around and that it was obvious Brady cares about people and he's hard not to like.
"If you're a mother," Owens said, "you love to have him as your son."
The best photos from the Super Bowl:
[bdc-gallery id="11672801″]