Patriots
These photos show how immense the crowd was at the Patriots' parade
Over 1 million fans were expected to cheer on the Super Bowl-winning team.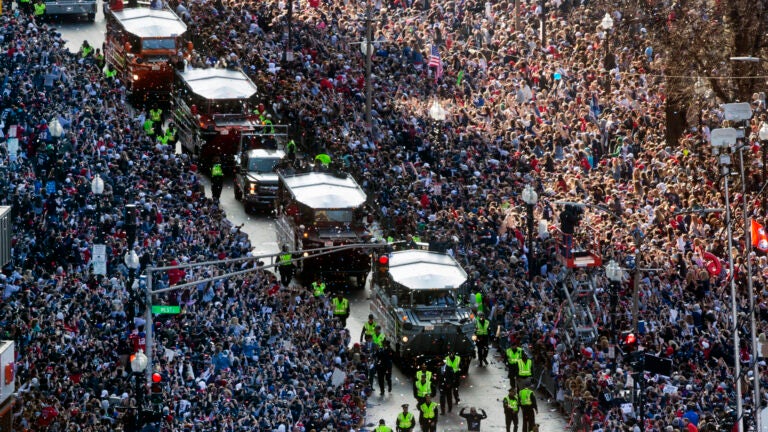 Patriots fans came out in force Tuesday to bask in the glow of another Super Bowl victory with a duck boat parade on the streets of Boston.
And with officials initially expecting over 1 million fans to line the route from Back Bay to Government Center, the crowds surely did not disappoint.
While an attendance tally from Boston police wasn't immediately available when festivities came to an end Tuesday afternoon, The Boston Globe reported hundreds of thousands of people gathered along Boylston and Tremont streets to take in the rolling rally.
Here are a handful of photos that show just how massive the crowds were:
The best photos from the parade:
[bdc-gallery id="11698661″]