Patriots
Colts owner Jim Irsay clarifies the Patriots 'ARE' the greatest team in the Super Bowl era
"Let me be clear."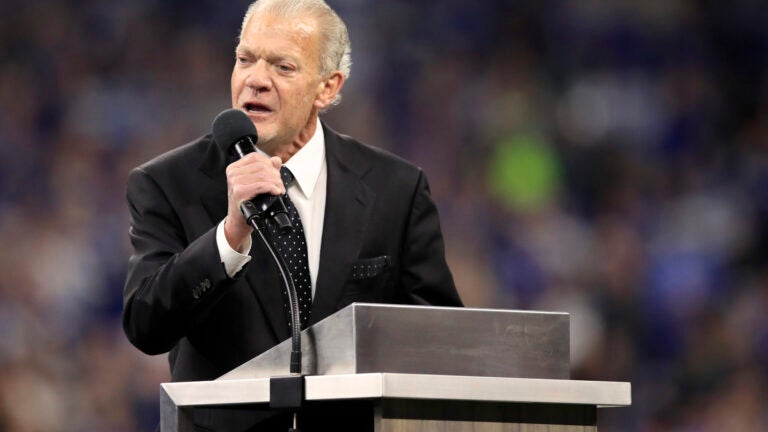 For Indianapolis Colts owner Jim Irsay, an NFL team must meet a very specific criteria to be the crowned the greatest of all time: three Super Bowl championships in a row. So far, no team has cleared that bar.
Seven franchises, including the New England Patriots, have won back-t0-back Lombardi Trophies. The Patriots, with Bill Belichick and Tom Brady at the helm, are often lauded as the G.O.A.T. However, Irsay seemed hesitant to grant that honor in a tweet on Saturday.
The owner noted that no team has accomplished the "seemingly impossible goal," which meant the dream was still alive for Colts fans who wished to be first.
The G.O.A.T. Standard for NFL Teams is simple and I've discussed the seemingly impossible goal with many in NFL circles over the last half of Century- 3 World Championships in a row- NO ONE'S DONE IT!? Colt's Fans Dream Boldly???

— Jim Irsay (@JimIrsay) February 9, 2019
There's a long history of controversy between the Colts and Patriots, so Irsay's goal post maneuvering drew speculation that it was a veiled shot at his peers in New England.
Irsay tried to put that line of inquiry to rest with a follow-up tweet on Sunday. This time, the owner clarified that the Patriots are, in fact, the greatest team in the post-1967 Super Bowl era.
Still, Irsay didn't shy away from his original point: three consecutive titles is the "G.O.A.T. Standard."
https://twitter.com/JimIrsay/status/1094659010781954048