Patriots
Jordan Spieth: Tom Brady is 'the most competitive human being I've ever met'
Brady gave Spieth the silent treatment after a round of golf at Augusta National.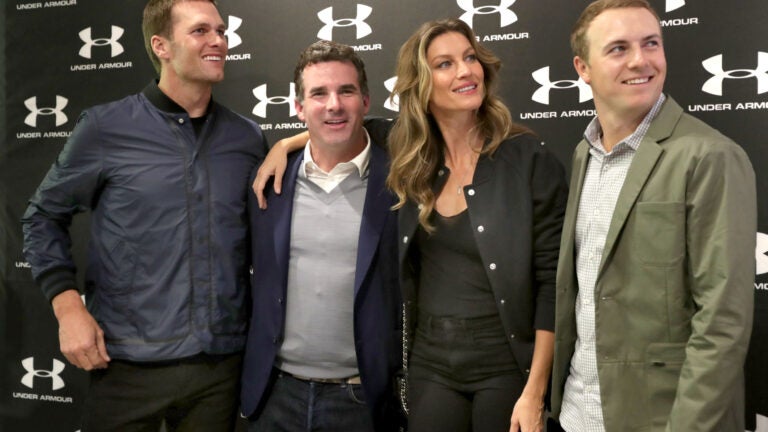 No one has ever accused Tom Brady of taking a Patriots' defeat too lightly. Apparently, the fiery quarterback was no less competitive in a round of golf against a three-time major winner.
Jordan Spieth won the 2015 Masters with a ridiculous 18-under that tied Tiger Woods' tournament record. On "The Dan Patrick Show," Spieth recalled another victorious round at Augusta National, this one a two-on-two match against Brady.
"I'm a big TB12 fan, big Tom fan," the 25-year-old noted before telling the story.
Our guy @JordanSpieth tells great story about playing against ultra-competitive Tom Brady at Augusta on @dpshow. pic.twitter.com/6iqsIIX6Ml

— Andrew Perloff (@andrewperloff) February 8, 2019
The foursome were supposed to enjoy a fun round, but the stroll among the magnolias ended with Brady giving his fellow star athlete the silent treatment.
"We had a two-on-two match and I ended up birdieing the 18th," Spieth said. "He had a stroke on the 18th. I hit it in there to a few feet, and he drove it up almost too close to the green and tried to hit a flop shot, left it in the bunker, made bogey. The match was tied, so I won. He made bogey, I made birdie for a two-shot flip on the last.
And you're supposed to go in at Augusta and, you know, have lunch and hang out. And he didn't say a word to me for like an hour and a half. I mean, the most competitive, like, I feel like I've very, very competitive, and he is the most competitive human being I've ever met."
Brady wasn't entirely tongue-tied that day. Spieth remembered the quarterback was plenty talkative as Brady and his teammate launched a comeback on the back nine. Then Spieth decided to stare down Brady as he knocked in a 3-foot putt to seal the victory.
"That probably didn't help the cause," he laughed.