Patriots
Devin McCourty said he is returning to the Patriots for 2019
"Me playing football is doing something, is doing more than just winning games and winning Super Bowls.''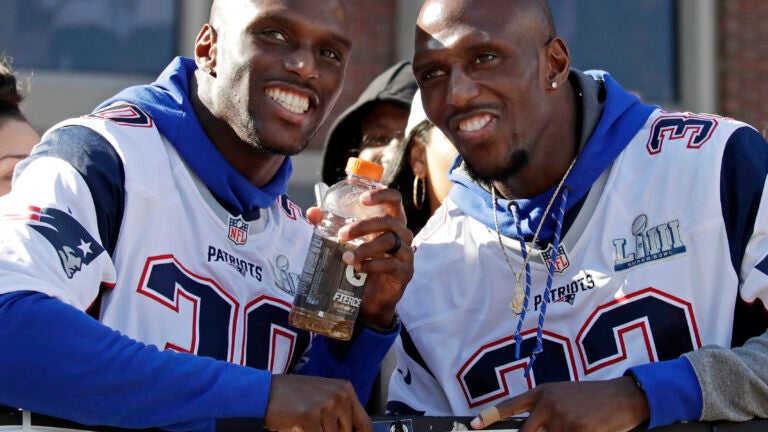 Devin McCourty is returning to play for the Patriots in 2019. He said so himself.
In an interview on the Sports Spectrum podcast, the 31-year-old safety said, "Yeah, I'm going to play. I don't play this game just to win Super Bowls, there's so much more that comes from me playing the game that I love.
"I think once you get a chance to step away for a couple weeks now, you're like, 'Yeah, I still do want to be around these young guys that come in.' ''
McCourty told a story about Mississippi football players A.J. Moore and his twin brother, C.J., who said they wanted to be like the McCourtys. (Devin's twin brother is Jason.)
"Me playing football is doing something, is doing more than just winning games and winning Super Bowls.''
During Super Bowl week, McCourty was asked by Deion Sanders on Media Night if he would return if the Patriots won the Super Bowl and McCourty, surprisingly, said he did not know.
Rob Gronkowski has not said if he is returning to the Patriots.
https://www.youtube.com/watch?v=eKd90Gpft7s