Patriots
Donald Trump responds to prostitution charges against friend Robert Kraft: 'Very sad'
"I was very surprised to see it."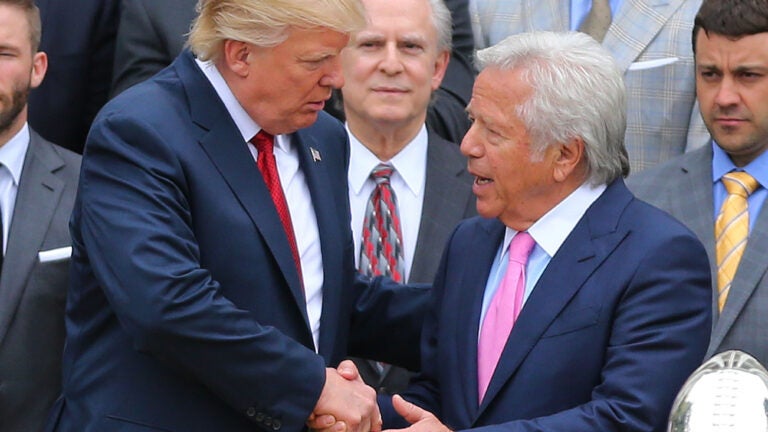 President Donald Trump says the prostitution solicitation charges against Robert Kraft, the owner of the New England Patriots and his longtime personal friend, are "very sad."
Kraft is one of 25 individuals being charged with soliciting prostitution at a spa in Jupiter, Florida, that was part of an alleged sex trafficking ring, local law enforcement authorities announced Friday.
"I was very surprised to see it," Trump said Friday afternoon, when asked about the charges in the Oval Office.
The president noted that Kraft has "categorically" denied engaging in any illegal activity. However, police say they have obtained video of Kraft receiving the "alleged acts."
"He's proclaimed his innocence totally, but I was very surprised to see it," Trump said.
#BREAKING: President Trump comments on the charges against Patriots owner Robert Kraft pic.twitter.com/q9rZjuGMjh

— WBZ | CBS Boston News (@wbz) February 22, 2019
The Republican president's relationship the the billionaire NFL owner dates back decades. Kraft even attended Trump's wedding with his third wife and now-first lady Melania Trump and says Trump constantly called him following the death of his own wife Myra in 2011.
"He was one of the few people who went out of their way and went above and beyond to assist me through the most difficult time in my life," Kraft told The Boston Globe in 2015.