5 players Patriots fans should keep an eye on during the NFL Combine
Two quarterbacks, two tight ends, and a dominant defensive tackle.
The Patriots arrived at the NFL Combine in Indianapolis this week with a league-high 12 draft picks in hand. Six of those selections will come in the first three rounds, which should provide Bill Belichick all the ammunition he needs to address New England's needs.
Trying to predict Belichick's draft strategy is a fool's errand, but the media consensus is that the Patriots will look to shore up their defensive line if free agents like Trey Flowers or Malcom Brown depart. The draft experts also anticipate Belichick using his abundance of picks to find an heir to his 41-year-old quarterback and retirement-adjacent tight end.
The Combine began Tuesday and will continue in a rush of measureables, medical exams, and media availabilities until Monday. Teams will make their final decisions — based on this week's events and exhaustive film study — at the NFL Draft on April 25.
Here's a look at some of the players Patriots fans should keep an eye on at the Combine:
QB Daniel Jones
Brian Hoyer threw two passes and collected a Super Bowl ring as Tom Brady's backup last season. If Brady's career is any judge, that job title comes with a 31.6 percent chance of winning a championship. The Patriots could enter the 2019 regular season with Hoyer in the second-string again, or look for a long-term successor in the draft.
ESPN's Mel Kiper Jr. envisions New England electing for the latter route. In his latest mock draft, he writes that he believes the Patriots will use some of their abundant draft capital on a quarterback, whether it be with their first pick (No. 32 overall) or one of their two second-round selections.
The draft expert has the Patriots taking Duke quarterback Daniel Jones at No. 32.
"Jones is an athletic 6-foot-4 signal-caller who can be an erratic thrower at times but is already advanced in his footwork," Kiper Jr. writes. "He'd benefit from sitting and learning behind Tom Brady. The Super Bowl champs have several prominent free agents who could leave, so we'll know much more in a month about which positions they could target."
Jones completed 59.9 percent of his passes as a Blue Devil, and showed off that athleticism en route to 1,323 yards rushing in three seasons.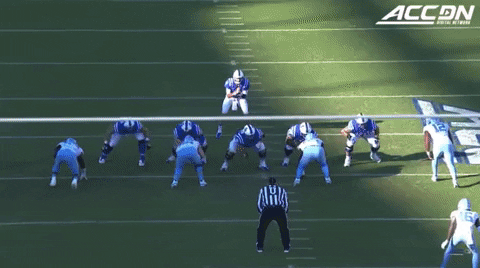 Although NFL Network analyst Daniel Jeremiah acknowledged that predicting what the Patriots are going to do is "impossible," he still gave it a shot. He said Jones would make a lot of sense for New England if he fell to No. 32.
"He's somebody that's just — he's very bright," Jeremiah said on a conference call this week. "He's going to be able to kind of swallow the information you're going to have to swallow in that offense in due time. He's got touch and accuracy, does not have a huge arm, but just a real smooth rhythm quarterback, which is something they value in a big way."
QB Ryan Finley
Even if the Patriots decide to spend their first pick elsewhere, they could still find a developmental quarterback who might fit Brady's stated plan to play until age 45. N.C. State's Ryan Finley completed 67.9 percent of his passes last season and led the ACC in passing yards per game (315.8).
The quarterback transferred from Boise State to N.C. State for his final three seasons. With the Wolfpack, Finley climbed to No. 2 on the school's all-time passing yardage list, behind only Philip Rivers of the Los Angeles Chargers.
Finley's success this season was due in part to his protection provided by his offensive line, which included All-American center Garrett Bradbury and first-team All-ACC tackle Tyler Jones. He threw for 3,789 yards and 24 touchdowns, before falling to Texas A&M in the Gator Bowl.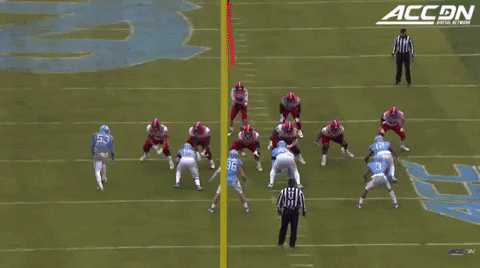 For the Patriots, Jeremiah pointed to Finley as a name that would "fit in with what they've done there at the position." He described the quarterback as  "almost a little bit of a poor man's Jared Goff, same build, kind of that skinny frame, but great anticipatory thrower, very accurate and tough."
TE T.J. Hockenson
Rob Gronkowski has been weighing retirement for long enough that the rumors required a not-so-brief history. Last week, his agent Drew Rosenhaus indicated that a decision on the tight end's future would come in the next two weeks. The Patriots will certainly need reinforcements on the positional depth chart if Gronkowski calls it a career.
To that end, Jeremiah put forth one potential draft pick who reminded him of the Patriots superstar: Iowa tight end T.J. Hockenson.
"I love Hockenson," he said. "I think he's the safest player in the draft."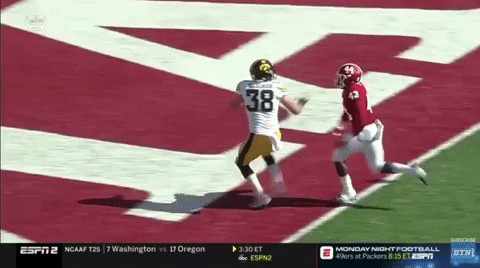 The analayst described watching Hockensen's film the day after watching Gronkowski live in person against the Chargers.
"I saw Gronk completely dominate a football game without really having to catch the ball," Jeremiah said. "He was just so dominant in the run game. And then I flip on this kid — he's not as tall as Gronk and I don't compare anybody to Gronk, he's on a whole different level in terms of what he can do — but I saw this kid with that same temperament and nastiness in the run game and controlling the run game.
"And then on top of that, he does nothing but get open and catch everything they throw to him. He's going to be a very valuable player with a very high floor as well as a high ceiling for me."
Hockensen's offensive coordinator at Iowa was Brian Ferentz, who was the Patriots tight end coach in 2011 when Gronkowski and Aaron Hernandez set NFL records for touchdowns, yards, and receptions at the position.
TE Irv Smith Jr.
There's a good chance Hockensen is off the board before the Patriots' first pick, unless Belichick packages some of his bounty in a deal to move up. Several mock drafts have him going at No. 8 to the Detroit Lions, who's head coach Matt Patricia witnessed the effects of an impact tight end firsthand.
However, the Patriots could still fill a Gronk-sized void, or merely add some depth behind him. Jeremiah noted that if Hockensen and fellow Hawkeyes tight end Noah Fant are both out of play by the time New England's turn rolls around, Alabama tight end Irv Smith Jr. "would be a great fit there."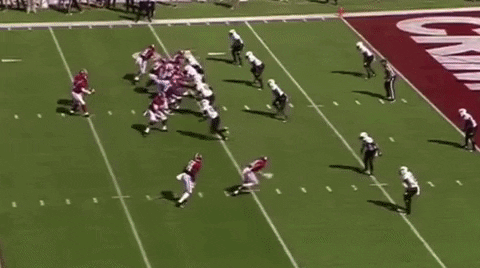 "You can play him in line, you can move him," Jeremiah said. "Just a real smooth, clean route runner who's pretty nifty after the catch and has some toughness that I know they covet there. He'd be somebody that would make some sense."
Smith used his 6-foot-4, 241-pound frame to full effect for the Crimson Tide, catching 44 passes for 710 yards and seven touchdowns last season. His father was a first-round pick at the same position.
DT Gerald Willis
The Patriots' depth chart at defensive tackle looks perfectly fine at the moment. That will change when the new league year begins in March 13 and ushers in the free agency period.
At that time, half of New England's defensive tackles — Trey Flowers, Malcom Brown, and Danny Shelton — will become free agents. That leaves only Lawrence Guy, Adam Butler, and practice squad member Frank Herron.
ESPN's Todd McShay has a lineman in mind for the Patriots: Miami defensive tackle Gerald Willis. While the 6-foot-2, 280-pound prospect raises some red flags — he fought with a teammate at Florida before transferring to the Hurricanes in 2015 and did not suit up for Miami in 2017 — Willis did lead the ACC in tackles for loss (18.0).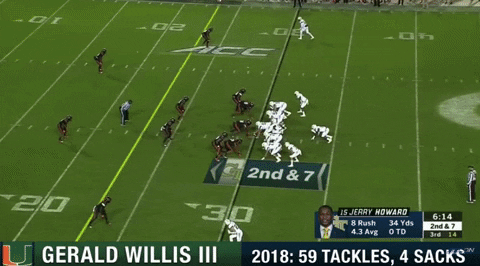 "Trey Flowers, Malcom Brown and Danny Shelton will go to free agency, so the champs will likely address defensive line this offseason," McShay writes. "Willis has quick hands and lots of power at the point of contact. If the Patriots opt to go another way, they could look for an heir to Tom Brady or another tight end (Noah Fant?)."