Patriots
Martellus Bennett is reportedly interested in coming out of retirement to join his brother in New England
The former Patriots tight end has wanted to play with his older brother in the past.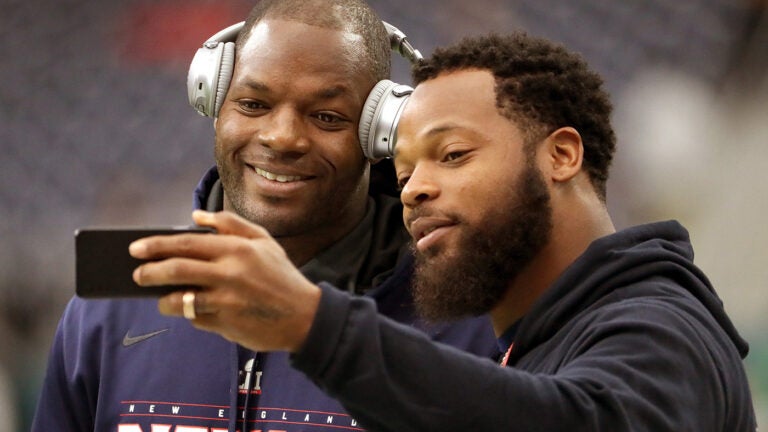 Could the New England Patriots unite another pair of brothers?
After news broke Friday afternoon that the team was finalizing a trade for Philadelphia Eagles defensive end Michael Bennett, an unnamed source told ESPN's Adam Schefter that former Patriots tight end Martellus Bennett is "interested in coming out of retirement" to join his older brother in New England.
Michael and Martellus Bennett always have wanted to play together. Now that the Patriots are trading for Michael, Martellus is interested in coming out of retirement to join his brother in New England, per a source. Then would be the McCourty and Bennett Bros. in New England.

— Adam Schefter (@AdamSchefter) March 8, 2019
With Rob Gronkowski considering retirement and Dwayne Allen leaving in free agency, the Patriots may indeed be in need of a tight end this offseason. And as Schefter noted, the team does have a record of uniting families. In addition to uniting safety Devin McCourty with his twin brother, cornerback Jason McCourty (who is a free agent this offseason), last season, head coach Bill Belichick also employs his son Steve as a defensive coach. The Patriots have also had twin brothers Jacob and Cody Hollister on the roster for the past two seasons.
The Patriots are reportedly trading their 2020 fifth-round draft pick in exchange for the 33-year-old defensive end and the Eagles' 2020 seventh-round pick And his younger brother seemed pretty psyched about the news Friday.
???. Shiiitttttttt

— Martellus Bennett (@MartysaurusRex) March 8, 2019
Martellus Bennett played two seasons with the Patriots in 2016 and 2017, before retiring in the 2018 offseason to focus on creative off-the-field pursuits. However, according to NFL Network, the now-31-year-old tight end would have been willing to take a salary cut to stick around and play with his older brother, who the Patriots reportedly tried to acquire from the Seattle Seahawks last March.
"The Bennett brothers were going nuts trying to get it somehow so they could play together on the Patriots," NFL Network reported Ian Rapoport said at the time. "I know Martellus Bennett was talking about taking less salary, trying to stick around so the Patriots could then trade for his brother."
The Bennett brothers also played together in college for three seasons at Texas A&M.