Patriots
Tom Brady went horseback riding — while slinging a machete — in Costa Rica
A video clip featuring the Patriots quarterback on horseback is dubbed with "Old Town Road" by rapper Lil Nas X.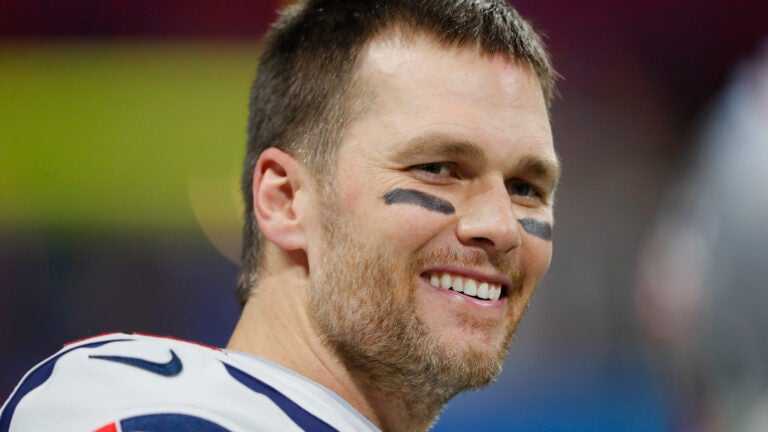 Tom Brady has been sharing his Costa Rica vacation adventures on social media.
In a clip he shared Thursday, the quarterback can be seen riding on a speckled white horse while slinging a machete, just barely skimming a few leaves and branches.
The 8-second clip is dubbed with the catchy hit song "Old Town Road" by rapper Lil Nas X.
My manager: Don't do it man, that song is dead, we can do better.

Me: pic.twitter.com/v5EKPLlJSS

— Tom Brady (@TomBrady) July 18, 2019
He later joked that he never leaves home without the machete.
I never leave home without my machete. https://t.co/wWyHQVjCBW

— Tom Brady (@TomBrady) July 18, 2019
Lil Nas X responded to Brady's tweet, quipping that the Patriots QB could have his own remix.
if u wanted a remix all u had to do was ask https://t.co/CpanhTao2h

— nope (@LilNasX) July 18, 2019
The Patriots, along with teammate David Andrews, were all for it.
https://t.co/vuENY7HB6K pic.twitter.com/c24OFZ6YDm

— David Andrews (@dandrews61) July 18, 2019
Here for this ? https://t.co/DDVpWiwpCT

— New England Patriots (@Patriots) July 18, 2019
Brady has been a fan of "Old Town Road" since its release last year. He once joked on Twitter that he'd "put a verse down" on the song, to which Lil Nas X responded, "let's do it my g." Then, when Lil Nas X performed in Boston for the Bruins' Game 1 of the Stanley Cup Final in May, Brady asked if the rapper could be the season opener for the Patriots in September.
Lil Nas X  tweeted that he'd be happy to fulfill that request, too.
https://twitter.com/LilNasX/status/1133512357936803843